Owner of Harrisburg-based Health Care Services Company
Sentenced for Visa Fraud and Money Laundering Scheme
September 20, 2011
The United States Attorney's Office for the Middle District of Pennsylvania, announced the sentencing of a defendant convicted of visa fraud and money laundering in connection with the procurement of H-1b Visas and Green Cards for ineligible or unqualified Indian nationals.
According to United States Attorney Peter J. Smith, Dynanoba "Ken" Kendre, 43, of Mechanicsburg, was sentenced yesterday to 21 months' imprisonment and ordered to pay $100,112 in restitution following his guilty plea to visa fraud and money laundering charges. The sentence was imposed by Senior United States District Judge Sylvia H. Rambo in Harrisburg, Smith said.
The charges to which Kendre pleaded guilty stemmed from an investigation conducted by the U.S. Department of Labor, Office of Inspector General; the Internal Revenue Service, Criminal Investigation; the Department of Homeland Security, Homeland Security Investigations; and U.S. Citizenship and Immigration Services, Fraud Detection and National Security.
The investigation revealed that Kendre, owner of Global Empire, d/b/a Global Healthcare Group and Fortune 500 Systems, defrauded the H1-b, Temporary Foreign Worker Visa Program, as well as the Permanent Labor Certification Program, by submitting Labor Condition Applications containing false and misleading information. Kendre accepted cash payments from foreign workers, who were not employed, in order to produce false payroll checks and W-2 wage and tax statements indicating the foreign worker was so employed. The fake payroll checks and W-2 wage and tax statements were submitted in support of H1-b Visa renewals or for adjustments of alien status by way of the Permanent Labor Certification Program. Foreign workers also paid Kendre a $5,000.00 "Annual Maintenance Fee" for keeping a Visa active with the company as well as a 25% fee for each payroll check processed by the company.
H-1b Visas are issued by the Department of Homeland Security, U.S. Citizenship and Immigration Services (USCIS), and permit qualified alien workers entry into the United States to work in a specialty occupation. A specialty occupation, such as health care, requires alien workers to meet certain educational and professional requirements established by USCIS and an employer's petition on their behalf. The number of petitions filed with USCIS each year far exceeds the limited number of H-1B Visas available, so they are valuable to alien workers and a source of illicit profit to corrupt employers. Securing an H-1B Visa often represents the first step in obtaining permanent lawful residency via a Green Card and, ultimately, U.S. citizenship.
Despite Kendre's representations in petitions to federal agencies, few of the individuals for whom he submitted petitions actually performed work for his company. When there was no work at his company for them, Kendre instructed the foreign workers to secure cash-paying jobs in other locations. Kendre then engaged in a process known as "running the payroll," whereby the visa recipients were instructed to pay Kendre an amount based on the prevailing wage for which they were petitioned, plus a 25% fee that was to cover the company's payroll taxes. Kendre then had his company issue payroll checks for the foreign workers. Those payments were used in part to pay the visa recipients back, as falsified proof of compliance with the terms of their visa requirements and in order to apply for Green Cards. Other portions of the payments were used to pay the company's payroll taxes owed the government, to perpetuate the false visa petitions, and pocketed as profit by Kendre.
In addition to the jail term and restitution, Kendre also was ordered to serve 3 years of supervised release following his prison term.
U.S. Attorney Smith thanked the federal agencies involved in the case for their steadfast assistance. Smith said, "The defendant's criminal activity in this case spanned a number of years and involved the work of multiple federal agencies. The just result in this successful prosecution was achieved through the diligent work of our federal law enforcement partners. I thank them for their consistent excellent efforts."

Eric Hylton, Special Agent in Charge of IRS, Criminal Investigation stated, "Today's sentencing is a direct result of the excellent partnership the IRS, along with other Federal Law Enforcement Agencies, and the U.S. Attorney's Office has in combating violations of Federal Law. This sentence should serve as a deterrent to those who might contemplate similar fraudulent actions."
That sentiment was echoed by John Spratley, Special Agent-in-Charge for the Philadelphia Region of the U.S. Department of Labor, Office of Inspector General. Spratley stated, "Today's sentencing underscores our efforts to investigate fraud against the Department of Labor's foreign labor certification programs. The defendant falsified labor certification applications, for considerable financial gain, in order to illegally obtain visa renewals and permanent residence cards for foreign nationals. The Office of Inspector General and its law enforcement partners remain committed to combating this and any other fraud perpetrated against Department of Labor programs."
The case was prosecuted by Assistant United States Attorney James T. Clancy.
****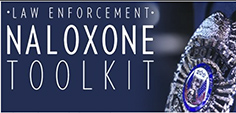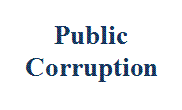 Our commitment to combating public corruption in the Middle District of Pennsylvania and to keeping the public informed about pending cases.