January 19, 2011
SCRANTON COCAINE AND HEROIN SUPPLIER SENTENCED TO 120 MONTHS

The United States Attorney's Office for the Middle District of Pennsylvania, announced today that Clifford Klaiber, a/k/a Chief, age 27, of Scranton, Pennsylvania, has been sentenced by United States District Judge Richard P. Conaboy to 120 months' imprisonment for distributing and possession with intent to distribute heroin.
According to United States Attorney Peter J. Smith, a felony criminal information was filed by the Government, charging Klaiber with distributing and possession with intent to distribute heroin.
The criminal charge stems from an investigation conducted by the Wilkes-Barre Police Department together with the DEA. Authorities had received information concerning drug dealers who were being supplied cocaine and heroin by an individual known as "Chief," later identified as Klaiber.
On February 3, 2010, members of the investigative team were conducting surveillance at a Wilkes-Barre building, when they observed several individuals entering into the building and conducting short meetings. One such meeting so observed turned out to be an obvious drug transaction. Later during surveillance on this residence, Agents observed Klaiber together with another individual leave the residence in an Infinity automobile. When officers attempted to pull over the vehicle, a 20 minute high speed chase reaching speeds in excess of 100 miles per hour ended only when Klaiber lost control of his car, shot up an embankment and smashed into a tree. Both Klaiber and his passenger fled into a wooded area and were apprehended a short time later. A search warrant was executed at the residence by law enforcement, and more than 50 grams of uncut heroin together with other drug paraphernalia used in packaging drugs, and a loaded Colt 357 handgun were located in the residence.
Klaiber was arrested, and agreed to enter a guilty plea to the above referenced felony criminal information. In addition to being sentenced to a term of 120 months' imprisonment, Judge Conaboy ordered that the defendant pay a fine of $500 and serve a term of supervised release of 3 years, to be served at the conclusion of and in addition to the term of incarceration.
United States Attorney Smith noted that under the United States Sentencing Guidelines currently in effect, parole has been abolished, and Klaiber will be required to serve at least 85% of his sentence, assuming he receives full time off for good behavior while in prison. Klaiber will be serving the sentence at an institution designated by the United States Bureau of Prisons.
This case was investigated by the Wilkes-Barre Police Department and the United States Drug Enforcement Administration (DEA), and was prosecuted by Assistant United States Attorney Todd K. Hinkley.
****

Peter J. Smith
U.S. Attorney
(717) 221-4482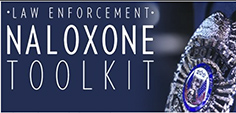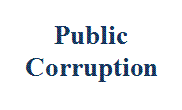 Our commitment to combating public corruption in the Middle District of Pennsylvania and to keeping the public informed about pending cases.