Former Berwick Bank Employee Sentenced for Embezzling
More than $700,000
August 8, 2011
The United States Attorney's Office for the Middle District of Pennsylvania announced that Mary M. Knecht, a former First Keystone National Bank accounting administrator, was sentenced today in federal court by United States District Court Judge John E. Jones, III. Judge Jones sentenced Knecht to 33 months' imprisonment, followed by three years of supervised release. Judge Jones also ordered that Knecht pay $808,973. in restitution to Travelers Insurance and First Keystone. Knecht was ordered to report for service of sentence on September 6, 2011.
According to United States Attorney Peter J. Smith, Knecht, age 56, of Berwick, Pennsylvania, was indicted in January 2010 on charges of theft, embezzlement, and misapplication by a bank employee.
Knecht embezzled approximately $760,000 from First Keystone National Bank of Berwick, Pennsylvania, where she had worked as an accounting administrator. She began stealing from First Keystone in or around January 1992 through December 2009 by fraudulently diverting and transferring funds from the bank's internal general ledger accounts to personal First Keystone accounts that she controlled. Knecht used fraudulent bank cashier's checks, deposit slips, debit and credit memoranda, and other documents to carry out and cover up the thefts.

On March 29, 2010, Knecht pled guilty to bank embezzlement.
The case was investigated by the Federal Bureau of Investigation. Prosecution was handled by Assistant United States Attorney George J. Rocktashel.
****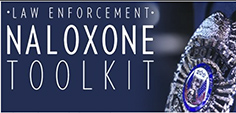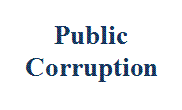 Our commitment to combating public corruption in the Middle District of Pennsylvania and to keeping the public informed about pending cases.