Dover Woman Charged with $400,000 Money Order Fraud
October 21, 2011
The United States Attorney's Office for the Middle District of Pennsylvania announced today that a Dover woman was charged on October 19, 2011 for her role in fraudulently issuing money orders that she made payable to her creditors. A federal grand jury in Harrisburg indicted Charlotte J. Knisely, age 52, on seven counts of mail fraud.

According to United States Attorney Peter J. Smith, Knisely was previously employed by Merchants Express Money Order Company (MEMO), Lemoyne, and was responsible for issuing replacement money orders to customers whose money orders were lost or damaged. According to the indictment, it is alleged that on numerous occasions between 2005 and 2009, Knisely queried the MEMO computer system for information about money orders that had been issued but never negotiated. She then issued "replacement" money orders, made out to names that were similar to her creditors but altered to appear to be the names of individuals. After the money orders were printed, Knisely wrote in the additional letters to make the money orders payable to her creditors, including banks, credit card companies, and insurance companies. She then mailed the fraudulent money orders to her creditors.

The indictment charges that Knisely issued 1,924 "replacement" money orders with a total value of $401,840.79 between January, 2005, and June, 2009.

If convicted, Knisely is subject to a maximum term of imprisonment of 20 years on each count.

This case was investigated by the U.S. Postal Inspection Service and is being prosecuted by Assistant United States Attorney Christy H. Fawcett.


****
An Indictment or Information is not evidence of guilt but simply a description of the charge made by the Grand Jury and/or United States Attorney against a defendant. A charged Defendant is presumed innocent until a jury returns a unanimous finding that the United States has proven the defendant's guilt beyond a reasonable doubt or until the defendant has pled guilty to the charges.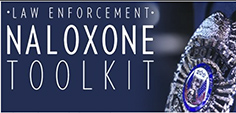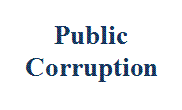 Our commitment to combating public corruption in the Middle District of Pennsylvania and to keeping the public informed about pending cases.