drug traffickers' 87-month prison sentence affirmed
February 23, 2011
     The United States Attorney's Office for the Middle District of Pennsylvania, announced that the United States Court of Appeals for the Third Circuit has affirmed the sentence of Quentin Lee, age 25. Lee is currently serving an 87-month sentence for participating in a methamphetamine trafficking conspiracy in the Schuylkill County area. Lee formerly resided in Berks County, Pennsylvania.

      According to United States Attorney Peter J. Smith, Lee was indicted by a federal grand jury on February 24, 2009, as a result of an investigation by the Drug Enforcement Administration (DEA), the Internal Revenue Service (IRS), the Pennsylvania State Police, the Schuylkill County District Attorney's Office, and local police in Schuylkill County. Lee is one of more than 15 defendants who were charged as a result of the probe.

      Lee pleaded guilty on June 18, 2009, to conspiracy to distribute more than 50 grams of methamphetamine. He was sentenced by U.S. District Court Senior Judge Edwin M. Kosik on June 2, 2010.

      In appealing his sentence, Lee claimed that Judge Kosik failed to meaningfully consider certain sentencing factors and imposed an unreasonable sentence. The Third Circuit Court ruled, however, that Judge Kosik appropriately considered all the relevant sentencing factors and that the sentence of 87 months in prison was reasonable.

      The Third Circuit Court also rejected Lee's claim that the government violated the plea agreement.

      U.S. Attorney Smith noted that the case and appeal were handled by Assistant United States Attorney Francis P. Sempa.

****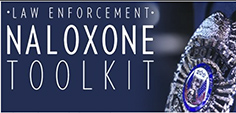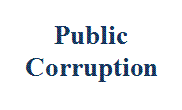 Our commitment to combating public corruption in the Middle District of Pennsylvania and to keeping the public informed about pending cases.