President of electroplating company charged with clean water act violation
February 28, 2011
    The United States Attorney's Office for the Middle District of Pennsylvania announced that Matthew R. Lentz, of Wiconisco, Pennsylvania, was charged in a criminal information with a Clean Water Act (CWA) violation regarding the operation of Lebanon Finished Products (LFP) an electroplating company that was located in Lebanon, Pennsylvania.
     According to United States Attorney Peter J. Smith, LFP operated between 1996 and 2009 and Lentz was LFP's President, part-owner and General Manager. Lentz is charged with negligently causing violations of LFP's pretreatment permit with respect to zinc effluent that was discharged into the sewer system which led to the City of Lebanon Authority's Waste Water Treatment Plant.
     A plea agreement was also filed indicating that Lentz has agreed to plead guilty when he appears in federal court for his arraignment.
     Lentz faces up to one year imprisonment and fines of not less than $2,500 nor more than $25,000 per day of violation.
     According to the information filed today, LFP used various metals and chemicals during the electroplating process, including zinc and zinc based solutions. These substances are toxic pollutants under the CWA and are subject to federal and state regulations. For example, the CWA prohibits the discharge of any pollutants into the waters of the United States except in compliance with permits issued by the EPA or the Pennsylvania Department of Environmental Protection.
     LFP's discharge of zinc into the local sewer system and the Authority was regulated by the CWA under provisions that required industries such as LFP to pretreat wastewater before discharge. LFP's permit required that its wastewater be pretreated and not exceed 1480 parts per billion of zinc on a maximum monthly average or 2610 parts per billion on a daily basis. Between 1996 and 2009, LFP repeatedly exceeded these levels and was categorized a significant non-complier by the Authority.
     In 2008, EPA received information that employees of LFP were tampering with a monitoring device that the Authority used to monitor LFP's wastewater discharges. The investigation revealed that LFP employees were attempting to conceal violations of the permit by placing the device's intake hose into a clean bucket of water rather than the wastewater which was being discharged into the sewer system.
     The information alleges Lentz was negligent in monitoring and operating LFP's pretreatment system which caused LFP to repeatedly exceed the zinc effluent limits set out in its permit. It is also alleged that Lentz was negligent in monitoring and supervising the LFP employees who were tampering with the Authority's monitoring device.
     The case was investigated by the Criminal Investigation Division of the EPA and is assigned to Senior Litigation Counsel Bruce Brandler for prosecution.
****
An Indictment or Information is not evidence of guilt but simply a description of the charge made by the Grand Jury and/or United States Attorney against a defendant. A charged Defendant is presumed innocent until a jury returns a unanimous finding that the United States has proven the defendant's guilt beyond a reasonable doubt or until the defendant has pled guilty to the charges.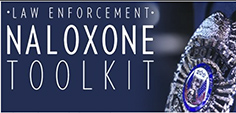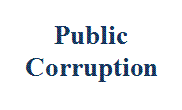 Our commitment to combating public corruption in the Middle District of Pennsylvania and to keeping the public informed about pending cases.