Ashley man pleads guilty to drug trafficking and damaging property subject to forfeiture
September 29, 2011
The United States Attorney's Office for the Middle District of Pennsylvania announced that an Ashley resident pleaded guilty Wednesday before U.S. Magistrate Judge Thomas M. Blewitt to participating in a marijuana trafficking conspiracy and to altering and mutilating a residence that was the subject of a federal forfeiture proceeding.
According to United States Attorney Peter J. Smith, Robert Terry Lewis, age 34, admitted to participating in a drug conspiracy that obtained more than 20 kilograms of marijuana from suppliers in Texas and shipped the marijuana to the Wilkes-Barre area where it was distributed to others between June 2009 and March 2011. Lewis also admitted to aiding and abetting others in altering and mutilating a residence that is the subject of federal forfeiture proceedings.
The charges against Lewis stemmed from an investigation by the Drug Enforcement Administration, U.S. Postal Inspectors, the Pennsylvania State Police, and the Wilkes-Barre Police. Lewis was the second person to be charged and plead guilty in connection with the ongoing investigation. Anderson Arnold previously pleaded guilty to a marijuana trafficking charge for receiving a marijuana package from Texas. Arnold is awaiting sentencing.
As part of a plea agreement, Lewis agreed to forfeit a residence in Wilkes-Barre that was purchased by drug proceeds.
U.S. Attorney Smith noted that prosecutors have agreed to recommend that Lewis be sentenced to 30 months in prison to be followed by two years of supervised release.

The case is being prosecuted by Assistant U.S. Attorneys Francis P. Sempa and Amy Phillips.

****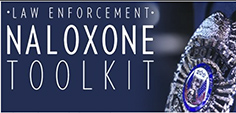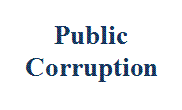 Our commitment to combating public corruption in the Middle District of Pennsylvania and to keeping the public informed about pending cases.