Carlisle woman indicted for trying to obstruct the administration of iRS laws
March 17, 2011
The United States Attorney's Office for the Middle District of Pennsylvania announced that Andrea Longenecker, age 47, was indicted yesterday by a federal grand jury sitting in Harrisburg for trying to obstruct the administration of IRS laws.
According to United States Attorney Peter J. Smith, on June 2, 2010, IRS Automated Collection Services issued a Notice of Levy to Longenecker's employer seeking garnishment of wages in the amount of $6,133 for unpaid 2004 taxes. Longenecker later sought hardship relief through the IRS Taxpayer Advocate Service (TAS). The advocate assigned to Longenecker found that she had failed to file tax returns in 2000, 2002, 2003 and 2007. Longenecker received a letter from TAS informing her that she was not eligible for assistance from the TAS until she filed her tax returns. In response, Longenecker allegedly scanned TAS letterhead and forged a letter purporting to release the levy on her wages and emailed it to her employer.
If convicted, Longenecker faces a maximum of three years imprisonment and fines of up to $5,000.
This case was investigated by the Treasury Inspector General for Tax Administration (TIGTA). Prosecution has been assigned to Assistant United States Attorney Daryl F. Bloom.
****
An Indictment or Information is not evidence of guilt but simply a description of the charge made by the Grand Jury and/or United States Attorney against a defendant. A charged Defendant is presumed innocent until a jury returns a unanimous finding that the United States has proven the defendant's guilt beyond a reasonable doubt or until the defendant has pled guilty to the charges.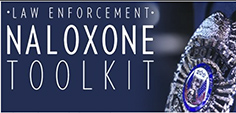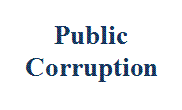 Our commitment to combating public corruption in the Middle District of Pennsylvania and to keeping the public informed about pending cases.