Baltimore man sentenced in connection with $35 million tax fraud conspiracy
May 11, 2011
The United States Attorney's Office for the Middle District of Pennsylvania announced today that Joel S. Lowenstein, age 64, of Baltimore, Maryland, has been sentenced in connection with an international tax fraud conspiracy that sought to obtain more than $35 million in federal and state income tax refunds using the identities of approximately 3,300 federal prisoners.
According to United States Attorney Peter J. Smith, Lowenstein was sentenced by United States District Court Judge Christopher C. Conner to serve six months in prison to be followed by six months' home confinement and two years' supervised release. In addition, Lowenstein was ordered to pay restitution to the IRS and nine state taxing authorities in the amount of $296,902. Lowenstein was ordered to surrender to the Bureau of Prisons on July 7, 2011.
Lowenstein previously admitted that he conspired with Marvin Berkowitz, a resident of Israel, to defraud the IRS and other taxing authorities. Berkowitz directed the fraud from Israel between 2003 and early 2009 and recruited numerous individuals in the United States to obtain the names and social security numbers of federal prisoners from federal court records and then supply him with the information so he could submit phony tax returns to the IRS and state taxing authorities seeking millions of dollars in tax refunds. Berkowitz recruited other individuals to open P.O. Boxes and/or supply him with addresses for the tax refunds to be mailed to and then forward to him the refund checks. Lowenstein helped Berkowitz by opening four post office boxes in Pennsylvania and Maryland and forwarding numerous tax refund checks to Israel worth approximately $296,902 from 2005 to 2009. Berkowitz was prosecuted by the U.S. Attorney's Office in Chicago and awaits sentencing.

The case was investigated by the U.S. Postal Inspection Service and the IRS and was prosecuted by Senior Litigation Counsel Bruce Brandler.
****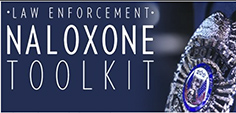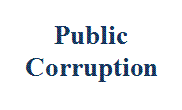 Our commitment to combating public corruption in the Middle District of Pennsylvania and to keeping the public informed about pending cases.