New york man sentenced to prison for illegal gun purchases
April 21, 2011
The United States Attorney's Office for the Middle District of Pennsylvania, announced that a Bronx, New York resident was sentenced today by Senior U.S. District Court Judge Edwin M. Kosik to serve 17 months in federal prison for his role in a conspiracy to illegally purchase firearms from federally licensed firearms dealers in Luzerne County in 2008 and 2009.
According to United States Attorney Peter J. Smith, Terrell Madison, age 32, admitted that he participated in a conspiracy to unlawfully purchase firearms by providing false information to firearms dealers. Madison and his conspirators obtained several firearms in this manner.
Madison was indicted by a federal grand jury in July 2009, as a result of investigations by the Bureau of Alcohol, Tobacco, Firearms and Explosives (ATF) and the Pennsylvania State Police. Madison pleaded guilty on July 8, 2010.
Judge Kosik also ordered that Madison serve two years of supervised release following his prison sentence and pay a $500 fine and a $100 special assessment.
U.S. Attorney Smith noted that the case was prosecuted by Assistant U.S. Attorney Francis P. Sempa.
****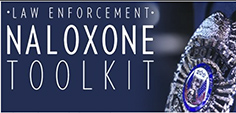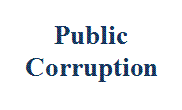 Our commitment to combating public corruption in the Middle District of Pennsylvania and to keeping the public informed about pending cases.