kennel operators indicted for conspiracy, aggravated identity theft, and mail fraud in dog sales
March 9, 2011
   The United States Attorney's Office for the Middle District of Pennsylvania announced today the unsealing of an indictment charging Floyd and Susan Martin of Shippensburg, Pennsylvania, d/b/a Chestnut Grove Kennel of conspiracy, aggravated identity theft, mail fraud, and making false statements to a government agency. The indictment filed last month also includes an allegation seeking forfeiture of U.S. currency and real property.
     The charges stem from an investigation initiated in February 2009 by the U.S. Department of Agriculture-Office of Inspector General, Animal & Plant Health Inspection Service, and Animal Care. According to United States Attorney Peter J. Smith, the Martins are charged with the alleged unlawful procurement of hundreds of random sourced dogs by unnamed co-conspirators of the Martins, and the subsequent resale of those dogs to medical research facilities by Floyd and Susan Martin, d/b/a Chestnut Grove Kennel.
     The indictment alleges that the defendants conspired to circumvent federal regulations, which place limitations on the number of allowable sales of dogs, by stealing the identities of multiple individuals and falsifying federal documents.

      U.S. Attorney Smith said that activities such as those alleged in the indictment will be investigated and prosecuted by his office: "This kind of alleged conduct constitutes a cruel fraud on dog owners and mistreatment of animals as well as showing a flagrant disregard for the U. S. Department of Agriculture's program to ensure that such animals are treated properly and safely."
     If convicted, the defendants could be imprisoned for a total statutory maximum term of 50 years and fines of $1,000,000.
     Prosecution is assigned to Assistant United States Attorney Michelle Olshefski.
****
An Indictment or Information is not evidence of guilt but simply a description of the charge made by the Grand Jury and/or United States Attorney against a defendant. A charged Defendant is presumed innocent until a jury returns a unanimous finding that the United States has proven the defendant's guilt beyond a reasonable doubt or until the defendant has pled guilty to the charges.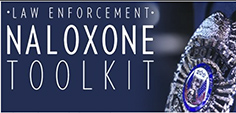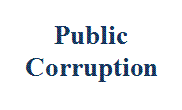 Our commitment to combating public corruption in the Middle District of Pennsylvania and to keeping the public informed about pending cases.