head of state college medical billing firm to plead guilty to $2.46 million embezzlement of health insurance reimbursements
February 24, 2011
    The United States Attorney's Office for the Middle District of Pennsylvania today announced the filing of a plea agreement and a one-count information against Ronald A. McFarland, age 53, of State College, Pennsylvania. The information charges McFarland with theft and embezzlement of $2.46 million in health insurance reimbursements belonging to two cancer treatment centers in Pittsburgh, Pennsylvania and Liverpool, Ohio.
     According to United States Attorney Peter J. Smith, the information charges that McFarland was the president of Verimed Services, Inc. and Medical Alliance Partners, LLC, both based in State College. Through those companies, he provided third party billing services to Rosewood Cancer Care, Inc., Pittsburgh, Pennsylvania and Oaktree Cancer Care, Inc., East Liverpool, Ohio, which both provided outpatient radiation treatment programs for cancer patients.
     Verimed billed health insurance plans and programs for medical treatment provided to patients of Rosewood and Oaktree, and then it received, recorded, and forwarded checks payable to Rosewood and Oaktree from the insurance plans and programs.
     The indictment alleges that McFarland diverted and embezzled insurance payments for Oaktree and Rosewood, totaling $2.46 million, and transferred the stolen funds to business and personal accounts controlled by him. McFarland also allegedly concealed the theft by making false entries in daily collections logs and patient ledgers.
     In the plea agreement, McFarland has agreed to waive indictment and plead guilty to the information. He also has agreed to pay restitution for a financial loss of $2.46 million caused by his conduct. Upon conviction, McFarland faces a maximum imprisonment term of ten years, a maximum supervised release term of three years, and a fine of up to $250,000.
     The case was investigated by the State College office of the Federal Bureau of Investigation. Prosecution of this matter has been assigned to Assistant United States Attorney George J. Rocktashel.
****
An Indictment or Information is not evidence of guilt but simply a description of the charge made by the Grand Jury and/or United States Attorney against a defendant. A charged Defendant is presumed innocent until a jury returns a unanimous finding that the United States has proven the defendant's guilt beyond a reasonable doubt or until the defendant has pled guilty to the charges.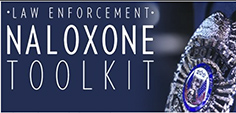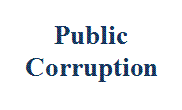 Our commitment to combating public corruption in the Middle District of Pennsylvania and to keeping the public informed about pending cases.