January 18, 2011
GILBERTON BOROUGH COUNCILMAN SENTENCED TO PRISON FOR DRUG OFFENSE
The United States Attorney's Office for the Middle District of Pennsylvania, announced that a 55-year-old Mahanoy Plane, Schuylkill County resident was sentenced to prison today by Senior U.S. District Court Judge Edwin M. Kosik for his role in a Schuylkill County-based methamphetamine trafficking conspiracy.

According to United States Attorney Peter J. Smith, Michael McGinley, who serves on the Gilberton Borough Council, will serve 20 months in federal prison. McGinley previously pleaded guilty to using a communication facility to further a drug trafficking conspiracy.

McGinley was charged as a result of an investigation by the Drug Enforcement Administration (DEA), the Internal Revenue Service (IRS), the Pennsylvania State Police, the Schuylkill County District Attorney's Office, and local police in Schuylkill County. That investigation uncovered a Las Vegas to Pennsylvania methamphetamine and marijuana trafficking operation and an illegal gambling business involving Michael Stockunas and others. Stockunas has pleaded guilty to drug, gambling, and tax charges and is awaiting sentencing. McGinley admitted to being a drug associate of Stockunas.

Judge Kosik also ordered McGinley to serve one year on supervised release following his prison sentence, and to pay a $100 special assessment.

U.S. Attorney Smith noted that the case was prosecuted by Assistant U.S. Attorney Francis P. Sempa.

****
Peter J. Smith
U.S. Attorney
(717) 221-4482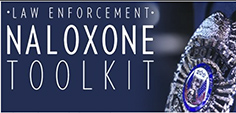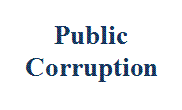 Our commitment to combating public corruption in the Middle District of Pennsylvania and to keeping the public informed about pending cases.