Lancaster Couple Indicted on Charges They Allegedly Defrauded
HUD out of $70,000
September 1, 2011
The United States Attorney's Office for the Middle District of Pennsylvania announced that a Lancaster County husband and wife were indicted yesterday by a federal grand jury in Harrisburg on charges they defrauded the United States Department of Housing and Urban Development out of approximately $70,000 over the past decade.
According to United States Attorney Peter J. Smith, Leroy McQueen, Jr., age 66, and his wife, Marie A. McQueen, age 53, both of Columbia, Pennsylvania, were charged in a three-count indictment with theft of government funds, making false statements and criminal conspiracy.
According to U.S. Attorney Smith, Marie McQueen lived in the Oswego Village Apartments in Columbia. The apartments are part of HUD's Multi-Family Section 8 Project Based Rental Assistance Program intended to help low income families obtain decent and adequate housing.
As part of the program, HUD subsidizes all or a portion of the family's rent at a privately owned and operated multi-family development such as the Oswego Village Apartments. Household composition and income earned by members of the household are used to determine the amount of the HUD rental subsidy. The payments for the housing assistance are made by HUD to the Pennsylvania Housing and Finance Agency (PHFA) in Harrisburg and then by PHFA to the complex on behalf of the tenant.
It is alleged that Marie McQueen falsely represented to management of the Oswego Village Apartments that she earned no income and either lived alone or at times with her daughter. In fact, her husband, Leroy McQueen, lived with his wife in the apartment since 2002 and was employed. By falsely representing the household composition and concealing the income earned by Leroy McQueen, HUD overpaid $70,891 in rental subsidies.
If convicted, the defendants face a combined maximum term of imprisonment of 20 years, fines of $750,000 and restitution.
The case was investigated by the United States Department of Housing and Urban Development's office of Inspector General. Prosecution of the case has been assigned to Assistant United States Attorney William A. Behe.
****
An Indictment or Information is not evidence of guilt but simply a description of the charge made by the Grand Jury and/or United States Attorney against a defendant. A charged Defendant is presumed innocent until a jury returns a unanimous finding that the United States has proven the defendant's guilt beyond a reasonable doubt or until the defendant has pled guilty to the charges.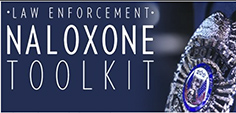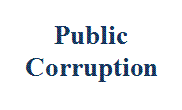 Our commitment to combating public corruption in the Middle District of Pennsylvania and to keeping the public informed about pending cases.