state college health care provider sentenced to jail for making false statements in connection with benefit payments
February 24, 2011
   The United States Attorney's Office for the Middle District of Pennsylvania announced that Julian Metter, age 58, of State College, Pennsylvania, was sentenced today by United States District Court Judge John E. Jones, III, to a five month term of imprisonment for making false statements in connection with health care benefit payments. Judge Jones further ordered that Metter serve five months of home confinement, two years of supervised release and pay $13,423 in restitution.
     According to United States Attorney Peter J. Smith, Metter provided psychotherapy and cognitive skill development services to individual patients in Centre County, Pennsylvania. In order to properly bill public and private health care benefit programs for these services, Metter was required to meet, see, treat and interact with patients on a one-on-one basis. Metter could not bill for services provided to patients if he did not actually see and treat them. However, between October 2002 through October 2005 on approximately 200 occasions, Metter made false statements in connection with the delivery of, and payment for health care benefits. Metter billed Medicare for more than $30,000, but less than $70,000, in psychotherapy and cognitive skill development services sessions with patients when he was not in Centre County and could not have met with, and treated patients.

      Metter was charged on May 28, 2009 in a one-count Information. He later pled guilty on June 26, 2009.
     This case was investigated by the Office of the Inspector General for the U.S. Department of Health and Human Services and the State College office of the Federal Bureau of Investigation and prosecuted by Assistant United States Attorney Wayne P. Samuelson.
****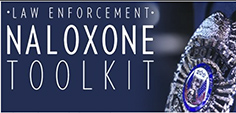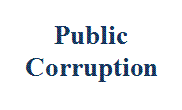 Our commitment to combating public corruption in the Middle District of Pennsylvania and to keeping the public informed about pending cases.