Police search upheld and child pornography offender's 151-month prison sentence affirmed
March 1, 2011
    The United States Attorney's Office for the Middle District of Pennsylvania, announced today that the United States Court of Appeals for the Third Circuit has upheld a State Police search of a residence and computer for child pornography and affirmed the sentence of Stephen Miknevich, age 33. Miknevich is currently serving a 151-month prison sentence for receiving child pornography. Miknevich resided in Dallas, Pennsylvania, at the time he committed the offense.

      According to United States Attorney Peter J. Smith, Miknevich was indicted by a federal grand jury on May 6, 2008, as a result of an investigation by the Federal Bureau of Investigation (FBI), the Pennsylvania State Police, and Delaware State Police. Agents found more than 7,000 images of child pornography on Miknevich's computer.

      Miknevich pleaded guilty on December 8, 2008. In his plea, he reserved the right to challenge the search of his residence and computer--a search that was determined to be valid and based upon probable cause by U.S. District Court Senior Judge William J. Nealon. Judge Nealon imposed the 151-month sentence on Miknevich on July 9, 2009, and ordered Miknevich to be placed on supervised release for 10 years following his prison sentence.

      In his appeal, Miknevich claimed that the search warrant obtained by the state police for his residence and computer lacked probable cause because nothing in the affidavit indicated that police had actually viewed images of child pornography on Miknevich's computer prior to the search. Miknevich also claimed that the sentence imposed was cruel and unusual punishment under the United States Constitution.

      The Third Circuit Court, in a 19-page opinion by Judge Richard Nygaard, held that the state police's affidavit contained sufficient probable cause to support the search warrant. The court noted that even though the affidavit was unclear as to whether the police actually viewed the images prior to the search, probable cause was established by setting forth the descriptive file names indicative of child pornography observed on Miknevich's computer combined with a known hash-value related to an image of child pornography. The Court also rejected the claim that Miknevich's 151-month prison sentence violated the Eighth Amendment's bar against cruel and unusual punishment.

      U.S. Attorney Smith noted that this case was brought as part of Project Safe Childhood, a nationwide initiative to combat the growing epidemic of child sexual exploitation and abuse launched in May 2006 by the Department of Justice. Led by United States Attorneys' Offices and the Criminal Division's Child Exploitation and Obscenity Section (CEOS), Project Safe Childhood marshals federal, state and local resources to better locate, apprehend and prosecute individuals who exploit children via the Internet, as well as to identify and rescue victims. For more information about Project Safe Childhood, please visit www.projectsafechildhood.gov.

      The case and appeal were handled by Assistant United States Attorney Francis P. Sempa.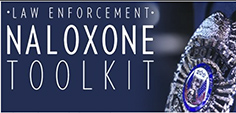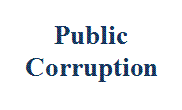 Our commitment to combating public corruption in the Middle District of Pennsylvania and to keeping the public informed about pending cases.