January 7, 2011
YORK DRUG TRAFFICKER PLEADS GUILTY TO FEDERAL CHARGES
The United States Attorney's Office for the Middle District of Pennsylvania announced today that a New Jersey man dealing drugs in York has pleaded guilty to federal charges.

According to United States Attorney Peter J. Smith, Julius James Monyoukaya, a/k/a "Bean," a/k/a "Jersey," age 25, came to the attention of local FBI agents after they received information from the FBI Bucks County Violent Gang Task Force. During the investigation, police executed a search warrant of a York County storage unit leased by Monyoukaya that contained four pounds of marijuana and a AK-47 assault rifle. Upon his arrest, Monyoukaya was found to have 15 individual bags of crack cocaine in his possession. The investigation revealed that Monyoukaye was distributing heroin, crack cocaine, and marijuana in the York County area.
Wednesday, Monyoukaya pleaded guilty before United States District Court Judge Christopher C. Conner to distribution and possession with intent to distribute heroin, marijuana, and in excess of 50 grams of crack cocaine.
Monyoukaya faces a mandatory term of imprisonment of 10 years and a maximum term of imprisonment of up to life. He also faces a fine of up to $4,000,000.
This case was investigated by Harrisburg FBI Capital City Safe Streets Task Force, the York County Drug Task Force, Pennsylvania State Police, York County District Attorney's Office Detectives, and the York City Police Department. Prosecution is being handled by Assistant United States Attorney Daryl F. Bloom.
****

Peter J. Smith
U.S. Attorney
(717) 221-4482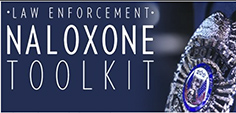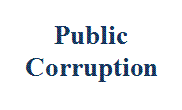 Our commitment to combating public corruption in the Middle District of Pennsylvania and to keeping the public informed about pending cases.