15 indicted for conspiracy to distribute cocaine throughout scranon
April 7, 2011
    The United States Attorney's Office for the Middle District of Pennsylvania announced today the unsealing of an indictment charging 15 defendants with conspiracy to distribute cocaine throughout the Scranton area.
     The defendants, charged in an indictment filed last week, are identified as James Moran, age 40, of Pocono Summit, PA; Craig Kittel, age 36, of Brooklyn, NY; Charles Stokes, age 30, of Brooklyn, NY; James Kelleher, age 41, of Waymart, PA; Scott Swisher, age 33, of Waymart, PA; Kenly Diaz, age 28, of Scranton, PA; Joseph Giordano, age 42, of Waymart, PA; Keith Williams, age 32, of Scranton, PA; Sean Burnham, age 22, of Carbondale, PA; Michael Dietz, age 30, of Scranton, PA; Thomas Kujawski, age 41, of Scranton, PA; David Kosierowski, age 35, of Exeter, PA; Charles Boehmer, age 29, of Waymart, PA and George Ziccardi, age 41, of Scranton, PA. The indictment also includes a separate charge filed against Joseph Morgan, age 45, of Dingham Township, PA, for the use of a communication facility for the purpose of committing a felony drug offense.
     The charges stem from a joint investigation involving the Scranton Police Department, the Pennsylvania State Police (PSP) and the Drug Enforcement Administration (DEA). According to United States Attorney Peter J. Smith, the defendants are charged with conspiring to distribute in excess of 5 kilograms of cocaine over a period of more than a year.
     Smith stated that the his office and the DEA are continuing to work closely with state and local law enforcement agencies to investigation and prosecute interstate transportation of illegal drugs to northeastern Pennsylvania.
     The conspiracy charge carries a penalty of a minimum of 10 years to life in prison and fines in the amount of $2,000,000. The charge filed against Morgan carries a penalty of up to four years incarceration and a fine in the amount of $250,000.

      Prosecution is assigned to Assistant United States Attorney Michelle Olshefski.
****
An Indictment or Information is not evidence of guilt but simply a description of the charge made by the Grand Jury and/or United States Attorney against a defendant. A charged Defendant is presumed innocent until a jury returns a unanimous finding that the United States has proven the defendant's guilt beyond a reasonable doubt or until the defendant has pled guilty to the charges.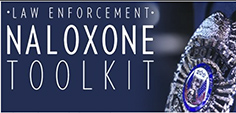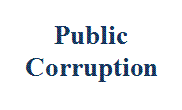 Our commitment to combating public corruption in the Middle District of Pennsylvania and to keeping the public informed about pending cases.