Canadian citizen pleads guilty to charges related to Moneygram scheme
May 26, 2011
The United States Attorney's Office for he Middle District of Pennsylvania, announced that a Canadian citizen has pleaded guilty to charges he conspired to defraud thousands of American citizens out of $4 million between January 2004 and April 2009.

United States Attorney Peter J. Smith stated that in a plea agreement with the government, Felix Mordi, age 42, of Brampton, Ontario, pleaded guilty to two counts from a 50-count Indictment--one count of conspiracy to commit mail, wire fraud, and mail fraud; and one count of mail fraud--before U.S. District Court Judge Sylvia Rambo in Harrisburg.

Mordi was indicted in October 2009 along with three other Canadian residents and charged with conspiring to defraud thousands of victims, many of whom were residents of the Middle District of Pennsylvania, via a variety of fraudulent mass marketing schemes. Mordi and his co-defendants, James Ugoh, Kayode Kassim, and Abel Ungunfunwa, were all MoneyGram agents in the greater Toronto area. According to the Indictment, the four cashed out millions of dollars sent by unwitting fraud victims via the MoneyGram funds transfer system. The four then allegedly laundered the fraudulently obtained proceeds thru various business accounts they controlled.

After an 18-month international treaty process, Mordi and his co-defendants were extradited from Canada and flown to Harrisburg by U.S. Marshals yesterday. While Mordi entered his guilty pleas, the three others appeared before U.S. Magistrate Judge J. Andrew Smyser who arraigned and detained them pending a formal bail hearing in May 27, 2011.

According to the Indictment, Mordi, was a key player in the Toronto MoneyGram agent "check pooling" scheme. An accountant, Mordi operated a store-front business known as Modicom Accounting Services (MAS) in West Toronto. Mordi initially was a Western Union agent but was closed by that company in March 2004 due to high levels of fraud complaints. Mordi then became a MoneyGram agent, commencing business operations under its banner April 12, 2005.

By June 2006, some 14 months later, 878 highly suspect $1,000 or more MoneyGram money transfers totaling $2,100,000 were paid out at MAS. Almost all of these transfers were sent by American citizens, many of whom had filed formal complaints with MoneyGram (known as Consumer Fraud Reports) alleging they were victims of various mass marketing schemes. MoneyGram restricted MAS as a send-only facility on June 26, 2006, but as alleged in the Indictment, that did not end Mordi's involvement in the check pooling scheme. Between 2008 and 2009. at least 28 other corrupt MoneyGram agent outlets in the greater Toronto area issued MoneyGram checks totaling $7,845,278 payable to MAS. The bulk of these funds, approximately $1.7 million, came from just five of 13 MoneyGram outlets owned or controlled by Mordi's co-defendant, James Ugoh of Money Spot.

According to the Indictment. bank records show that after the $7.8 million was deposited into MAS business accounts, the proceeds were transferred back to accounts controlled by Ugoh before being sent overseas, primarily to West Africa, via international MoneyGram transfers. MoneyGram finally closed MAS as a MoneyGram outlet on May 15, 2009.

During the guilty plea hearing, the government told the Court that the stipulated $4.0 million loss in Mordi's plea agreement was the total of all Consumer Fraud Reports lodged against the MoneyGram outlets controlled by Mordi and his co-defendants between 2005 and early 2009.

Sentencing was deferred by Judge Rambo pending preparation of a pre-sentence report. Mordi faces statutory maximum penalties of 25 years in prison and fines totaling $500,000.

The case is part of a continuing investigation of international telemarketing schemes that use MoneyGram and Western Union agents and facilities. The investigation is being conducted by the U.S. Postal Inspection Service in Harrisburg and the U.S. Attorney's Office for the Middle District of Pennsylvania. Prosecution has being handled by Assistant U.S. Attorney Kim Douglas Daniel.
****
An Indictment or Information is not evidence of guilt but simply a description of the charge made by the Grand Jury and/or United States Attorney against a defendant. A charged Defendant is presumed innocent until a jury returns a unanimous finding that the United States has proven the defendant's guilt beyond a reasonable doubt or until the defendant has pled guilty to the charges.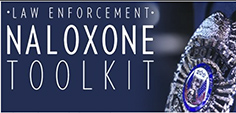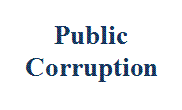 Our commitment to combating public corruption in the Middle District of Pennsylvania and to keeping the public informed about pending cases.