Man convicted of stealing a tractor trailer and using it to transport thousands of pounds of pot sentenced
May 13, 2011
The United States Attorney's Office for the Middle District of Pennsylvania announced today that Stanley Narcisse, age 36, of Winter Garden, Florida, was sentenced today by Senior United States District Court Judge William W. Caldwell for criminal conspiracy to distribute marijuana, possession with intent to distribute marijuana and transporting stolen property interstate. Judge Caldwell sentenced Narcisse to a 188-month term of imprisonment, five years of supervised release and a $400 fine.
According to United States Attorney Peter J. Smith, on January 31, 2010, Pennsylvania State Police stopped a tractor trailer driven by co-defendant Eric Emmanuel in which Narcisse was a passenger after the tractor trailer failed to enter a required weigh station along I-81, near the Dauphin/Lebanon County line. After finding unusual discrepancies between the bill of lading and the drivers' logs, Troopers conducted a search of the trailer, and found approximately 6,500 pounds of marijuana, worth approximately $6.5 million. Both men possessed fraudulent documents for the vehicle including a fraudulent bill of lading, lease, and drivers' logs.
Further investigation revealed that the trailer, owned by Swift Transportation Company, had been stolen from the Atlanta, Georgia area in early December 2009. The marijuana, packaged in 261 bales, was loaded onto the trailer in Tucson, Arizona, and was being delivered to the East Coast. At the time of the Pennsylvania stop, Narcisse was on bail for similar charges brought in Arizona after a tractor trailer he was operating there was found to contain 1000 pounds of marijuana on May 13, 2009.
Both men were indicted on February 17, 2010. Following a two-day trial in November 2010, both men were convicted of the charges.
Co-defendant Eric Emmanual was previously sentenced to 121 months' imprisonment, five years of supervised release and a $500 fine.

This case was investigated by the Drug Enforcement Administration and Pennsylvania State Police. Assistant United States Attorney Christy H. Fawcett prosecuted the case.
****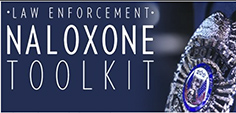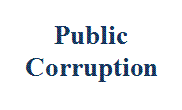 Our commitment to combating public corruption in the Middle District of Pennsylvania and to keeping the public informed about pending cases.