INMATE INDICTED FOR THREAT AGAINST FORMER PROSECUTOR
February 9, 2011
     The United States Attorney's Office for the Middle District of Pennsylvania announced that an inmate at the Lackawanna County Prison was indicted yesterday by a federal grand jury in Scranton for mailing a threatening communication to a former Bucks County Assistant District Attorney who prosecuted the inmate for crimes against a child in 1984.
     According to United States Attorney Peter J. Smith, Robert Oakley, age 56, is currently housed at the Lackawanna County Prison awaiting classification by the United States Bureau of Prisons to a federal facility. The threatening letter mailed by Oakley to the former prosecutor expressed an intention to kill.
     The charge carries a maximum penalty of 5 years imprisonment and a $250,000 fine.
     This case was investigated by the Federal Bureau of Investigations. Prosecution is being handled by Assistant United States Attorney Michelle Olshefski.
****
An Indictment or Information is not evidence of guilt but simply a description of the charge made by the Grand Jury and/or United States Attorney against a defendant. A charged Defendant is presumed innocent until a jury returns a unanimous finding that the United States has proven the defendant's guilt beyond a reasonable doubt or until the defendant has pled guilty to the charges.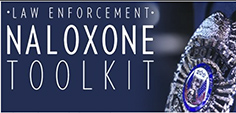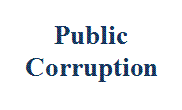 Our commitment to combating public corruption in the Middle District of Pennsylvania and to keeping the public informed about pending cases.