monroe county man charged with wire fraud
February 28, 2011
     The United States Attorney's Office for the Middle District of Pennsylvania announced that a 48-year-old Monroe County resident has been indicted by a federal grand jury for wire fraud in connection with an alleged fraudulent investment scheme.
     According to United States Attorney Peter J. Smith, the grand jury alleges that Jeffrey Olson, Blakeslee, Pennsylvania, used wire transmissions to help further a fraudulent investment scheme related to his businesses, Northco Investments and Northco. It is alleged that Olson made false representations to persuade another person to give him more than $200,000 to invest in his company and promised substantial profits from the investments. The indictment was handed down last Tuesday, and Olson was taken into custody by FBI agents last Thursday. Olson appeared before U.S. Magistrate Judge Malachy E. Mannion, entered a plea of not guilty, and was ordered to be detained in prison pending trial, which was set for April 25, 2011.
     The charge against Olson stems from an investigation by the Federal Bureau of Investigation. The indictment alleges that Olsen committed the offense between July 2008 to February 2011.
     U.S. Attorney Smith noted that if Olson is convicted of the charge, he faces up to 20 years in prison, a $250,000 fine, and up to three years of supervised release.

      U.S. Attorney Smith noted that the case is being prosecuted by Assistant U.S. Attorney Francis P. Sempa.
****
An indictment and criminal information is not evidence of guilt but simply a description of the charge made by the United States Attorney against a defendant. A charged defendant is presumed innocent until a jury returns a unanimous finding that the United States has proved the defendant's guilt beyond a reasonable doubt.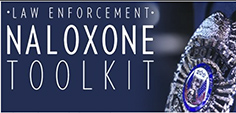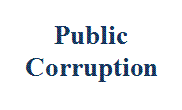 Our commitment to combating public corruption in the Middle District of Pennsylvania and to keeping the public informed about pending cases.