Monroe County Man Pleads Guilty to Wire Fraud in Investment Scheme
November 2, 2011
The United States Attorney's Office for the Middle District of Pennsylvania, announced that a Pocono Lake man who persuaded others to loan him money and invest money in a business called Northco Investments between 2008 and 2011, pleaded guilty today before Senior U.S. District Court Judge James M. Munley to committing wire fraud.

According to United States Attorney Peter J. Smith, Jeffrey Olson, age 50, admitted that he failed to invest a portion of the money that was provided or loaned to him by investors as he promised, but instead used it for personal purposes. Olson admitted that as part of the scheme, he falsely represented to investors that he was very wealthy and provided checks to investors totaling hundreds of thousands of dollars as collateral that were drawn on insufficient funds.

Olson was charged in an Information filed in May 2011, as a result of an investigation conducted by the Federal Bureau of Investigation (FBI). The amount of money involved in the fraudulent scheme was more than $2.5 million.

U.S. Attorney Smith stated that under the plea agreement, if accepted by the court, Olson will be sentenced to between 48 months and 51 months in prison. He also faces up to five years of supervised release following any prison sentence. Olson will also be required to make restitution to any victims in the case.

Assistant United States Attorney Francis P. Sempa is prosecuting the case.
****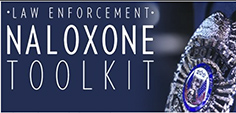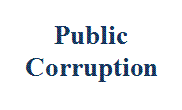 Our commitment to combating public corruption in the Middle District of Pennsylvania and to keeping the public informed about pending cases.