Federal officials announce the filing of a criminal information charging a Luzerne County businessman with making a corrupt payment to influence offical action
May 4, 2011
The United States Attorney's Office for the Middle District of Pennsylvania; George Venizelos, Special Agent in Charge, Federal Bureau of Investigation; Eric Hylton, Special Agent in Charge, Internal Revenue Service-Criminal Investigation Division; and, Kathleen Tighe, Inspector General of the U.S. Department of Education, Office of Inspector General jointly announced today that an Information was filed today in U.S. District Court in Scranton charging Michael Pasonick, age 69, of Wilkes-Barre, Pennsylvania, with making a corrupt payment to influence official action, in violation of Title 18, United States Code, section 666(a)(2).
The Information alleges that Pasonick paid at least $1,000 to the member of a school board in Luzerne County to influence to the board member to support Pasonick's efforts to receive business from the school district.
Pasonick faces a maximum of ten years' imprisonment and a fine of up to $250,000.
According to U.S. Attorney Smith, Pasonick was charged as the result of the ongoing public corruption investigation by the Federal Bureau of Investigation, the Internal Revenue Service and the United States Department of Education's Office of Inspector General. The investigation has resulted in the prosecution of more than 30 persons in Luzerne and Lackawanna Counties since January of 2009.
Prosecution of the case is assigned to Assistant United States Attorney William S. Houser.


****
An Indictment or Information is not evidence of guilt but simply a description of the charge made by the Grand Jury and/or United States Attorney against a defendant. A charged Defendant is presumed innocent until a jury returns a unanimous finding that the United States has proven the defendant's guilt beyond a reasonable doubt or until the defendant has pled guilty to the charges.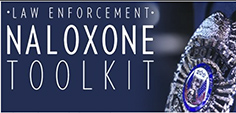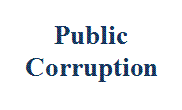 Our commitment to combating public corruption in the Middle District of Pennsylvania and to keeping the public informed about pending cases.