Federal Officials Announce the Arrests of Five Wilkes-Barre Residents Charged with Distribution of Ephedrine and Bath Salts
November 2, 2011
Peter J. Smith, United States Attorney for the Middle District of Pennsylvania announced today that a Wilkes-Barre couple were indicted by a Federal Grand Jury in Scranton and three additional individuals, all Wilkes-Barre residents, were charged by criminal complaint. The charges stem from a multi-jurisdictional investigation that targeted the illegal sales of ephedrine and 3,4-methylendioxyprovalerone, commonly referred to as "MDPV" or "bath salts".
The Indictment charges Pritesh Patel, and Kekulben Patel a married couple from Wilkes-Barre, with conspiracy, distribution of a ephedrine knowing of its wrongful use, and money laundering. Pritesh Patel is also charged with conspiracy to distribute MDPV.
The Indictment alleges that the individuals engaged in the sale of ephedrine in large quantities to others whom they believed were engaged in the manufacturing of methamphetamine. The sales took place at the convenience store the Patels operated in Plains, Luzerne County.
Ephedrine sales and supplies are regulated by the state and federal government because it is commonly used in the manufacture of methamphetamine. The ephedrine sold by the defendants was imported from India and not legally available for sale to the public.
As of October 21, 2011, MDPV or bath salts has been categorized as a Schedule I controlled substance and the sale of MDPV is a felony violation of federal law. The Indictment alleges that Pritesh Patel conspired with others to sell a quantity of MDPV on October 24, 2011 in Luzerne County.

The Indictment also alleges forfeiture of the proceeds of the defendants' criminal activities including the contents of three bank accounts and the Patels' residence located at 127 Jason Drive in Wilkes-Barre.

Also charged by Criminal Complaint and arrested today were Nora Riley, age 43 ,Naishad Patel, age 29, and Dipika Patel, age 27, all of Wilkes-Barre. The complaints alleges that Riley conspired with Pritesh Patel and others to distribute MDPV and distributed MDPV. Dipika and Naishad Patel, husband and wife, are charged with distributing and conspiring to distribute MDPV from their convenience store, Noxen Food Mart in Noxen, Wyoming County.
U.S. Attorney Smith said that federal authorities are working closely with state and local law enforcement agencies to prosecute aggressively anyone who peddles dangerous chemicals for profit.

The defendants each face a maximum of twenty years' imprisonment and a fine of up to $1,000,000, in addition to the forfeitures.
This case is being investigated by the United States Drug Enforcement Administration Office of Diversion Control, the Pennsylvania Office of Attorney General Bureau of Narcotics Investigation, the Pennsylvania State Police, the Plains Police Department, and the Wyoming County Drug Task Force and is being prosecuted by Assistant U.S. Attorney Amy Phillips.
****
An Indictment or Information is not evidence of guilt but simply a description of the charge made by the Grand Jury and/or United States Attorney against a defendant. A charged Defendant is presumed innocent until a jury returns a unanimous finding that the United States has proven the defendant's guilt beyond a reasonable doubt or until the defendant has pled guilty to the charges.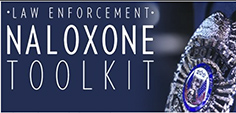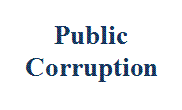 Our commitment to combating public corruption in the Middle District of Pennsylvania and to keeping the public informed about pending cases.