HANOVER MAN WHO OPERATED LOCAL COMPANY INVOLVED IN THE LEASE AND OPERATION OF SEVERAL JIFFY LUBE FRANCHISES CHARGED

March 15, 2011
     The United States Attorney's Office for the Middle District of Pennsylvania announced the filing of a one-count Information against Samuel Pearson of Hanover, Pennsylvania. The Information filed last week charges Pearson with a criminal conspiracy to commit bank fraud, to make false loan applications, and to engage in wire fraud affecting financial institutions.
     According to United States Attorney Peter J. Smith, Pearson operated a company called Peanut Oil based in Hanover, Pennsylvania which leased and operated a number of Jiffy Lube franchises and other businesses in Pennsylvania and throughout the United States.
     The Information alleges that in connection with the sale and lease back of a Jiffy Lube store in Sayre, Pennsylvania, Pearson provided investors with false, misleading, and fraudulent financial statements for Peanut Oil reporting as assets approximately $4.48 million in real estate holdings of which Peanut Oil never had an interest and inflated sales revenue from the Sayre property and other Jiffy Lube stores.
     Pearson allegedly made fraudulent representations to investors that the Sayre property generated significant monthly rental income, when in fact the property failed to generate even half of the income reported to investors and Pearson had defaulted on the prior three months' rent for the Sayre property and other Jiffy Lube locations operated by Peanut Oil.
     The Information also alleges that Pearson caused financial statements containing false, misleading, and fraudulent information to be electronically mailed from California to a bank in Pennsylvania which made a $1.3 million commercial loan on the property.
     U.S. Attorney Smith advised that the investigation of the Peanut Oil company is continuing.
     The case was investigated by the Federal Bureau of Investigation. Prosecution has been assigned to Assistant United States Attorney George J. Rocktashel.
****
An Indictment or Information is not evidence of guilt but simply a description of the charge made by the Grand Jury and/or United States Attorney against a defendant. A charged Defendant is presumed innocent until a jury returns a unanimous finding that the United States has proven the defendant's guilt beyond a reasonable doubt or until the defendant has pled guilty to the charges.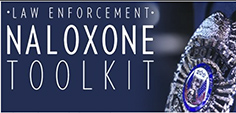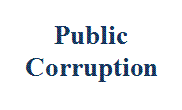 Our commitment to combating public corruption in the Middle District of Pennsylvania and to keeping the public informed about pending cases.