Monroe County Man's Involvement in Stolen
Heavy Equipment Ring Results in Eight Years' Imprisonment
October 18, 2011
The United States Attorney's Office for the Middle District of Pennsylvania, announced that United States District Court Judge Joel H. Slomsky sentenced Orlando Perez, age 46, of Tobyhanna, Pennsylvania, to eight years' imprisonment last week on October 14, 2011 for his involvement in a heavy equipment theft ring that operated in New York, New Jersey and Pennsylvania. Judge Slomsky further ordered that Perez pay $461,231.44 in restitution.
According to United States Attorney Peter J. Smith, in April 2011, Perez pleaded guilty to his involvement in stealing heavy equipment, including forklifts and skid steers, and transporting them in interstate commerce to New York City where he would sell them to others involved in the scheme.
The conviction of Perez was the result of a coordinated investigative effort by the FBI, the Pennsylvania State Police and the New York State Police.
On May 23, 2010, law enforcement personnel with those agencies arrested Perez at the Delaware Water Gap while transporting in his tractor trailer two forklifts that he had stolen an hour earlier. The investigation revealed that from 2004 through 2010, Perez was responsible for the theft of more than 100 pieces of heavy equipment with a value of between $1,000,000 and $2,500,000. Two others involved in the scheme, Owshadram Mohabir and Anthony Calbo, were previously sentenced by Judge Slomsky to 51 months' imprisonment and 48 months' imprisonment, respectively.

In addition to his sentence of imprisonment, Judge Slomsky further ordered Perez to be supervised by a Federal Probation Officer for three years after serving his jail term.
Assistant U.S. Attorney John Gurganus prosecuted the case.
****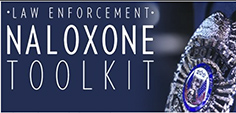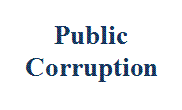 Our commitment to combating public corruption in the Middle District of Pennsylvania and to keeping the public informed about pending cases.