North Carolina Woman Sentenced to Ten Years' Imprisonment
For Attempted Kidnapping
August 24, 2011
The United States Attorney's Office for the Middle District of Pennsylvania announced today that United States District Court Judge A. Richard Caputo has sentenced April Rene Pleasants, age 29, of Durham, North Carolina, to ten years' imprisonment for an attempted kidnapping which occurred in Scranton, Pennsylvania on June 7, 2009.

United States Attorney Peter J. Smith noted that the case arose when April Rene Pleasants, Ernest Lamont Parker and Demario Antuan White drove from North Carolina to Scranton, Pennsylvania, in order to assault and kidnap Pleasant's cousin in an effort to retrieve drug trafficking proceeds that Pleasants' cousin had allegedly stolen from Ernest Lamont Parker. On June 7, 2009, the Scranton Police Department was dispatched to 2125 Washburn Street, Scranton, Pennsylvania responding to a call of a shooting. When Officers arrived on the scene, they discovered that a victim, who was Pleasants' cousin, had suffered a gunshot wound to the leg, and that the suspects had fled in a silver Hyundai. Three witnesses observed the shooting and followed the Hyundai, which was occupied by the three individuals involved in the shooting. They explained that while seated in a car, April Pleasants had attempted to use a stun gun on the victim, and that two others carrying handguns ran up to the car and punched the victim while trying to tie his hands. During the struggle gunshots were fired striking the victim and one of the assailants. The witnesses also alerted Scranton Police Officers to direction the Hyundai was traveling, and those Officers became involved in a pursuit

Minutes later, the officers were notified the subjects' silver Hyundai was observed in the parking lot of a restaurant on Keyser Avenue, Scranton, and the officers converged on the area. Demario Antuan White was taken into custody at gunpoint inside a Keyser Avenue restaurant. He had a gunshot wound to the leg. Witnesses at the scene notified officers that April Rene Pleasants and Ernest Lamont Parker had been inside one of the restaurants but left when they heard police sirens. They were apprehended in the vicinity.

Following their indictment on federal attempted kidnapping charges and use of firearms in relation to that crime, April Rene Pleasants, Demario Antuan White and Ernest Lamont Parker all pleaded guilty in federal court. On July 28, 2011, Judge Caputo sentenced Demario Antuan White to a ten-year prison sentence. Ernest Lamont Parker is being scheduled for sentencing in the near future.
In addition to his ten-year sentences of imprisonment, Judge Caputo ordered Pleasants and White to be supervised by a Federal Probation Officer for three years after serving their jail terms.
The case was investigated by special agents of the Federal Bureau of Investigation and officers of the Scranton Police Department. Assistant United States Attorney John Gurganus prosecuted the case.


* * * *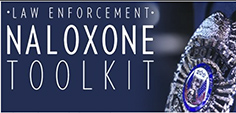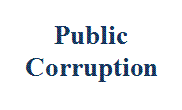 Our commitment to combating public corruption in the Middle District of Pennsylvania and to keeping the public informed about pending cases.