Federal Officials Announce the Arrest of Two Fugitives Charged for Their Involvement in Eleven Bank Robberies
June 13, 2011
Peter J. Smith, United States Attorney for the Middle District of Pennsylvania and George C. Venizelos, Special Agent in Charge of the Federal Bureau of Investigation, Philadelphia Division, jointly announced the arrest of two fugitives charged for their alleged involvement in eleven bank robberies throughout mid-state Pennsylvania. During several of the robberies the defendants allegedly used firearms and were disguised, wearing elaborate theatrical silicone "old man" masks.
According to U.S. Attorney Smith, on May 25, 2011, nine people were indicted by a federal grand jury in Harrisburg. During a June 2, 2011 news conference, law enforcement announced that Danyel Proctor and Darrell Fears were considered fugitives.
On Thursday, June 9, 2011, Darrell Fears was arrested in Charlotte, North Carolina by the FBI and members of the FBI's Safe Streets Task Force.
On Saturday, June 11, 2011, Danyel Proctor was arrested in Long Island, New York by FBI and the Suffolk County Police Department.
Both men were taken into custody without incident and are being returned to Pennsylvania for prosecution.
If convicted, Proctor faces up to life imprisonment. Fears faces imprisonment of up to three years.
The case is being prosecuted by Assistant United States Attorney Daryl F. Bloom.
****
An Indictment or Information is not evidence of guilt but simply a description of the charge made by the Grand Jury and/or United States Attorney against a defendant. A charged Defendant is presumed innocent until a jury returns a unanimous finding that the United States has proven the defendant's guilt beyond a reasonable doubt or until the defendant has pled guilty to the charges.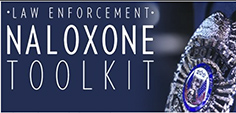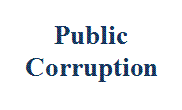 Our commitment to combating public corruption in the Middle District of Pennsylvania and to keeping the public informed about pending cases.