January 24, 2011
COMPLAINT FILED SEEKING INJUNCTION AND PENALTIES AGAINST PENNSYLVANIA BASED CHARTER BUS COMPANY AND ITS OPERATORS FOR FEDERAL SAFETY VIOLATIONS
The United States Attorney's Office for the Middle District of Pennsylvania announced today that it has filed a civil Complaint in U.S. District Court in Scranton on behalf of the U.S. Department of Transportation against RLT Tours, LLC, a charter bus company based in Long Pond, PA and its owners and operators Luz N. Sanders and Roosevelt Sanders, also of Long Pond.
According to United States Attorney Peter J. Smith, the Complaint alleges that RLT operated buses providing round-trip commuter passenger service between Tobyhanna, PA and New York City.
An investigation by the U.S. Department of Transportation's Federal Motor Carrier Safety Administration (FMCSA) from June to October 2010 found violations of federal safety regulations, including hours of service requirements for drivers, insurance requirements, vehicle maintenance standards and drug and alcohol testing compliance.
According to the Complaint the FMCSA issued an order to RLT to cease operations in October 2010. The order was ignored and Luz and Roosevelt Sanders attempted to circumvent it by seeking to operate under another corporate name, "Lucky and Lady Travel."
The Complaint seeks an injunction to halt operations and civil penalties of up to $11,000 per day of operation in violation of the regulations.
The investigation was conducted by a Safety Inspector from the FMCSA regional office in New Cumberland and is assigned to Assistant United States Attorney Michael J. Butler.

****

Peter J. Smith
U.S. Attorney
(717) 221-4482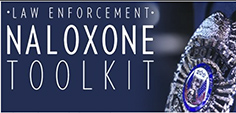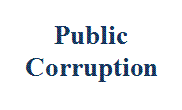 Our commitment to combating public corruption in the Middle District of Pennsylvania and to keeping the public informed about pending cases.