operators of a pennsylvania based charter bus company consent to an order to cease operations and refrain from associating with other unauthorized bus companies
February 23, 2011
     The United States Attorney's Office for the Middle District of Pennsylvania announced today that RLT Tours, LLC, a charter bus company based in Long Pond, PA and its owners and operators Luz N. Sanders and Roosevelt Sanders, also of Long Pond, have been ordered to cease providing round-trip commuter passenger service between Tobyhanna, PA and New York City.
     The United States Attorney's Office filed a civil complaint on behalf of the U.S. Department of Transportation earlier this year against the bus company seeking to enjoin its illegal operations.

      The complaint stemmed from an investigation by the Federal Motor Carrier Safety Administration (FMCSA) from June to October 2010, which found RLT Tours violated numerous federal safety regulations, including hours of service requirements for drivers, insurance requirements, vehicle maintenance standards, and drug and alcohol testing compliance.
     According to United States Attorney Peter J. Smith, the injunctive order, which was stipulated to by all parties, provides that RLT Tours, LLC and Lucky and Lady Travel, another bus company incorporated by Roosevelt Sanders, will be dissolved and be marked as "Out of Business" by FMCSA. These motor carriers never had proper operating authority from the Department of Transportation.
     The order also enjoined Luz and Roosevelt Sanders from contracting or arranging transportation of passengers with unauthorized bus companies.
     The Sanders' further agreed to pay a $1,000 civil penalty for their role in providing bus services without proper operating authority. RLT Tours, LLC, remains liable for a civil penalty of approximately $30,000 pursuant to final order of the FMCSA.
     According to U.S. Attorney Smith, the Sanders' entered into an agreement with a bus company known as "Mr. S," an apparent North Carolina based company. The agreement provided that Luz and Roosevelt Sanders would transfer title to their two buses to Mr. S, with the understanding that Mr. S would transfer the title back once the Sanders' reached some resolution with FMCSA. The Sanders' agreed to act as the face of the company, selling tickets and operating the buses without compensation.
     As part of this injunctive order, the Sanders' agreed to refrain from providing any services, with or without compensation to Mr. S. FMCSA is in the process of confirming whether Mr. S was providing bus service in compliance with federal statutes and regulations.
     According to U.S. Attorney's Office, the Sanders' may still be able to operate a passenger bus service in the future, but they must obtain proper operating authority from FMCSA. Failure to comply with the injunctive order may result in fines or imprisonment.
     The investigation was conducted by a Safety Inspector from the FMCSA regional office in New Cumberland and was handled by Assistant United States Attorney Michael J. Butler.

****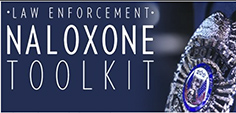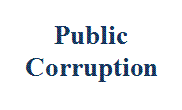 Our commitment to combating public corruption in the Middle District of Pennsylvania and to keeping the public informed about pending cases.