Plains Township man charged with possession with intent to distribute cocaine
May 12, 2011
The United States Attorney's Office for the Middle District of Pennsylvania, announced that a felony criminal Information charging Possession with Intent to Distribute Cocaine was filed yesterday against Raun Sandy, age 30, of Plains Township, Pennsylvania.
According to United States Attorney Peter J. Smith, the Information alleges that Sandy was driving a vehicle along SR 80, on April 25, 2011, near Swiftwater, Pennsylvania, when he was pulled over by the Pennsylvania State Police for traffic violations. A subsequent search of the rental vehicle being driven by Sandy uncovered approximately one-half kilo of cocaine.
If convicted, Sandy could be imprisoned for a total statutory maximum sentence of up to 20 years and a fine in the amount of $1,000,000.
The investigation was conducted by the Pennsylvania State Police and the DEA. The case is assigned to Assistant United States Attorney Todd K. Hinkley.
****
An Indictment or Information is not evidence of guilt but simply a description of the charge made by the Grand Jury and/or United States Attorney against a defendant. A charged Defendant is presumed innocent until a jury returns a unanimous finding that the United States has proven the defendant's guilt beyond a reasonable doubt or until the defendant has pled guilty to the charges.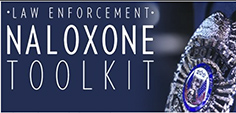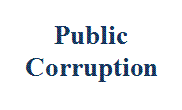 Our commitment to combating public corruption in the Middle District of Pennsylvania and to keeping the public informed about pending cases.