SCRANTON COUPLE CHARGED WITH CONSPIRACY TO DEFRAUD ESTATE OF DECEASED AUNT
February 9, 2011
    The United States Attorney's Office for the Middle District of Pennsylvania announced that the Grand Jury returned an Indictment yesterday charging a Scranton couple with conspiring to defraud the estate of a deceased aunt.

      According to United States Attorney Peter J. Smith, the Indictment alleges that between May 2006 and August 2007, Victor J. Santarelli, III and Tamara Santarelli, both of Scranton, engaged in a scheme to defraud the estate of their deceased aunt Joanne Striminsky, including a plan to have previously named beneficiaries changed to themselves on multiple insurance contracts held by their aunt who passed away on January 4, 2007.

      The indictment alleges that using the purported authority as Power of Attorney for Striminsky, the Santarelli's conspired to steal more than $75,000 from the estate. The indictment also charges the Santarelli's with mail and wire fraud.

      U.S. Attorney Smith stated that his office and federal law enforcement agencies would prosecute federal crimes against the elderly as cases of very high priority.

      If convicted, the defendants could each be imprisoned for 20 years under the federal sentencing guidelines and fined in the amount of $750,000.

      The investigation was conducted by the United States Postal Inspection Services, Philadelphia Division. Prosecution is assigned to Assistant United States Attorney Michelle Olshefski.

****
An Indictment or Information is not evidence of guilt but simply a description of the charge made by the Grand Jury and/or United States Attorney against a defendant. A charged Defendant is presumed innocent until a jury returns a unanimous finding that the United States has proven the defendant's guilt beyond a reasonable doubt or until the defendant has pled guilty to the charges.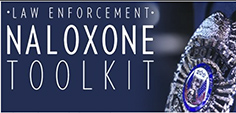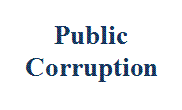 Our commitment to combating public corruption in the Middle District of Pennsylvania and to keeping the public informed about pending cases.