Scranton Couple Convicted of Conspiracy to Defraud Estate of Deceased Aunt
October 28, 2011
The United States Attorney's Office for the Middle District of Pennsylvania announced that yesterday, after a 4 day trial before Senior U.S. District Court Judge Edwin M. Kosik, a jury found Victor and Tamara Santarelli guilty of conspiring to defraud the estate of a deceased aunt. They were also found guilty of mail and wire fraud.

According to United States Attorney Peter J. Smith, between May 2006 and August 2007, Victor J. Santarelli, III and Tamara Santarelli, formerly of Scranton, engaged in a scheme to defraud the estate of Victor's deceased aunt, Joanne Striminsky, including a plan to have previously named beneficiaries changed to themselves on multiple insurance contracts held by their aunt who passed away on January 4, 2007.

The Government's case centered around the defendants gaining control of the victim by assuming Power of Attorney and Executor status under a will that they drafted. After assuming control, the Santarellis had the 82 year-old victim (who suffered from Alzheimers) involuntarily committed to a psychiatric unit of a local hospital and then, under the guise of Power of Attorney, went about taking all of her assets, including her house. When the victim died midway through the Santarellis' scheme, they had her body buried in an unmarked grave.

U.S. Attorney Smith stated that this case was shocking in the degree of cruelty and callousness exhibited by the defendants' conduct and that his office and federal law enforcement agencies would prosecute federal crimes against the elderly as major cases of very great importance.

The defendants face a maximum possible sentence of 20 years and fines of $250,000 on each count. No sentencing date has been set.

The investigation was conducted by the United States Postal Inspection Services, Philadelphia Division. The case was prosecuted by Assistant United States Attorney Michelle Olshefski.

****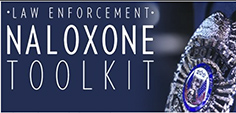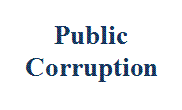 Our commitment to combating public corruption in the Middle District of Pennsylvania and to keeping the public informed about pending cases.