Brooklyn man admits to distributing drugs in luzerne county
March 1, 2011
     The United States Attorney's Office for the Middle District of Pennsylvania, announced that a Brooklyn man pleaded guilty in federal court to participating in the distribution of crack cocaine in Wilkes-Barre in February 2007.

      According to United States Attorney Peter J. Smith, Aaron Saunders, age 30, who used the street names "Preem" and "Smiles," entered the plea before U.S. Magistrate Judge Malachy E. Mannion on Thursday.
     The plea agreement in the case recommends to the court that Saunders receive a sentence of 78 months in prison for the crime.
     Saunders and 13 other defendants were indicted by a federal grand jury in September 2007, as a result of investigations by the Drug Enforcement Administration (DEA), the Pennsylvania State Police, and Wilkes-Barre Police. Twelve defendants have entered guilty pleas in the case. Three of the defendants, Jeffrey Malivert, Hassan Mustapha, and George Lowers were previously sentenced by U.S. District Court Senior Judge James M. Munley to 66 months, 63 months, and 60 months in prison, respectively. Saunders will be sentenced by Judge Munley at a later date.

      U.S. Attorney Smith noted that the case is being prosecuted by Assistant U.S. Attorney Francis P. Sempa.
****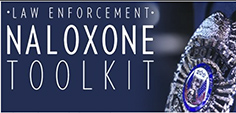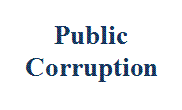 Our commitment to combating public corruption in the Middle District of Pennsylvania and to keeping the public informed about pending cases.