January 14, 2011
FINAL DEFENDANT ASSOCIATED WITH AN ARMED ROBBERY GROUP SENTENCED TO 106 YEARS IN PRISON
Federal officials announced today the sentences for a group of armed robbers who committed six violent home invasion robberies throughout South Central Pennsylvania from January to April 2008.

This summer, in separate jury trials, three participants in those robberies were convicted. Today, United States District Court Judge Christopher C. Conner sentenced Donald Scott, age 32, of Harrisburg, to 1,276 months of imprisonment (approximately 106 years) for his role in the conspiracy. Previously, Judge Conner sentenced Chance Bonner, age 29, of Harrisburg, to 976 months imprisonment (approximately 81 years) and DeShawn Livingston, age 33, of Harrisburg, to 461 months of imprisonment (approximately 38 years).

When imposing these sentences, Judge Conner noted that there were mandatory minimum sentences applicable to each of these sentences because of the repeated use of a firearm during the robberies. The court also noted that Scott was on parol for murder when these events happened.

According to United States Attorney Peter J. Smith, these individuals conducted home invasion robberies of individuals in Harrisburg, Lower Paxton Township, Carlisle, Newville, and Chambersburg.

The targets of these robberies were suspected drug traffickers. In some instances however, the defendants mistakenly robbed innocent individuals whom they believed were drug traffickers. In other instances, the defendants bound or sexually assaulted family members of suspected drug traffickers.

Some of the victims include a senior citizen and a woman eight months' pregnant. In one of the home invasion robberies, a suspected drug trafficker was abducted and take to his Chambersburg home. While his multiple pre-adolescent children slept, the assailants stabbed the suspected drug trafficker in the neck and sexually assaulted his wife while ransacking the residence for drugs and money.

Two other individuals associated with these events were also previously sentenced. Michael Hodge, age 20, from Carlisle, was sentenced to five years in prison for conspiracy to provide a firearm to these individuals. Lori Miller, age 31, of Chambersburg, was sentenced to two years in prison for misprision of a felony.

U.S. Attorney Smith notes that this case resulted from an investigation by the Bureau of Alcohol, Tobacco, Firearms and Explosives, as well as an extensive investigation by numerous local law enforcement agencies including the Harrisburg Bureau of Police, Lower Paxton Township Police, Swatara Township Police, North Middleton Township Police, Carlisle Bureau Police, Susquehanna Township Police, and the Pennsylvania State Police.

Prosecution was handled by Assistant United States Attorney Michael Consiglio and First Assistant United States Attorney Dennis Pfannenschmidt.

****
Peter J. Smith
U.S. Attorney
(717) 221-4482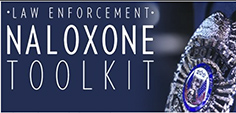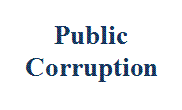 Our commitment to combating public corruption in the Middle District of Pennsylvania and to keeping the public informed about pending cases.