Man Sentenced for Operating a Multi-state Internet-based Prostitution, Money Laundering and Identity Theft Operation
July 7, 2011
The United States Attorney's Office for the Middle District of Pennsylvania, today announced the sentencing of an individual convicted of operating a multi-state, internet-based prostitution, money laundering, and identity theft operation.
According to United States Attorney Peter J. Smith, Roger Sedlak, 47, formerly of Perkasie, Pennsylvania, was sentenced to a total of 145 months in prison and a fine of $5,000. The sentence, imposed by Senior United States District Judge William W. Caldwell, included a sentence of 121 months for the prostitution and money laundering charges followed by a consecutive sentence of 24 months for the identity theft.
In June 2010, Sedlak pleaded guilty to four counts of a superseding indictment: (1) conspiracy to commit prostitution, and to persuade, coerce, and entice interstate travel for the purpose of prostitution; (2) knowingly persuading, inducing, enticing, and coercing individuals to travel interstate to engage in prostitution; (3) aggravated identity theft in connection with wire fraud; and (4) money laundering.
The charges stemmed from an investigation by the Harrisburg offices of the Federal Bureau of Investigation and the Internal Revenue Service-Criminal Investigation that revealed Sedlak operated an "escort service" known as Diamond Escorts, that was, in part, an interstate prostitution business through the Internet. Sedlak pleaded guilty to devising a scheme through which women would apply to be "escorts" and would have to meet personally with Sedlak to be accepted. Clients submitted personal information online to gain access to the service. Sedlak held himself out as an executive of a non-existent airline known as CQ Air. Using various aliases, Sedlak would rent rooms at a variety of local hotels claiming that he was using them for airline business. Prostitutes would travel from various states to Pennsylvania and their earnings would be split with Sedlak.
The aggravated identity theft charges stemmed from Sedlak's unauthorized use of the identity information of another person to set up accounts with NetSpend Corporation, a pre-paid credit card provider.
The money laundering charge resulted from Sedlak's financial transactions using proceeds of the prostitution operation in an effort to conceal the true nature of those proceeds.
According to the United States Attorney's Office, sentencing Sedlak, Judge Caldwell noted that Sedlak had been involved in fraudulent activities for his entire adult life.
The case was prosecuted by Assistant U.S. Attorney James Clancy.
****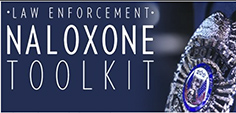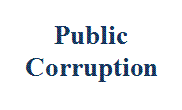 Our commitment to combating public corruption in the Middle District of Pennsylvania and to keeping the public informed about pending cases.