FORMER OPERATOR OF YORK COUNTY REAL ESTATE FIRM CHARGED WITH $2.7 MILLION MORTGAGE FRAUD SCHEME

March 30, 2011
     Peter J. Smith, U.S. Attorney for the Middle District of Pennsylvania, and George Venizelos, Special Agent in Charge, Federal Bureau of Investigation, Philadelphia Division, announced today that a former York County real estate agent has been charged with defrauding 14 mortgage lenders, 38 homeowners and five individual investors in Cumberland, Dauphin, York and Adams Counties out of approximately $2,750,000 through a complex mortgage and investment fraud scheme carried out between 2006 and 2008.

      Joanne M. Seeley, age 40, formerly of East Berlin, Pennsylvania, appeared today before U.S. District Court Magistrate Judge J. Andrew Smyser in Harrisburg on a 10-count Indictment charging her with 5 Counts of Wire Fraud and 5 Counts of Unlawful Monetary Transactions. Each count is punishable by a maximum of 20 years' incarceration and $250,000 fine.

      According to the Indictment, Seeley, who now lives in Texas, was a Pennsylvania licensed real estate agent until November 9, 2006 ,when she agreed to permanently surrender her license in lieu of disciplinary action. Between 2006 and 2008 Seeley was the primary owner and operator of a York County based real estate business known as S &D Property Solutions (S&D).

      According to the Indictment, Seeley devised a scheme to defraud the lenders, the homeowners, and the investors based upon false promises, false real estate sales contracts, inflated property appraisals and fictional leases.

      Seeley allegedly approached a homeowner and told him he could avoid foreclosure by selling the home to her or one of her investors, who would lease the property back to the homeowner after the sale.

      Seeley allegedly told her investors they would be reimbursed for all out-of-pocket expenses, including their down payment, at the closing and would also receive a "fee" for engaging in the transaction. Seeley also promised the investors the homeowner would pay them a monthly rent that would cover most, if not all, of their mortgage payments.

      Some investors were also promised an up front, lump sum rent subsidy payment at the time of closing in order to make up the difference between their mortgage payment and the rent they received. The investors were also promised that if the seller defaulted on their agreement to buy back the home, the residence would be sold and the investor would receive 50% of the equity from the sale.

      Seeley obtained inflated appraisals for the residences. Dealing with a select group of local appraisers, Seeley would provide the appraisers specific sales data to support the inflated prices. If one appraiser would not come up with the numbers Seeley needed, she would "shop" for another appraiser until the necessary value was obtained.

      According to the Indictment, it was also part of Seeley's scheme to defraud that she would submit false documents to lenders in order to induce them into approving the mortgage loans. Seeley would submit edited or incomplete sales contracts which failed to disclose material terms and/or addendums, including the fact the buyer and seller had entered into Installment Sales Contracts for the buy-back of the property. Seeley concealed the fact the down payment and other out of pocket expenses were refunded to the investors from the sales proceeds. Seeley also submitted fraudulent leases to the lenders which listed fictitious names for the tenants and inflated rental payments. As a result, Seeley induced at least 14 mortgage lenders into making 38 mortgage loans that resulted in losses totaling approximately $2,500,000.

      The Indictment alleges that Seeley converted a significant portion of the falsely obtained financing for her own use by charging grossly inflated commissions on the sale, with the fee ranging anywhere between 17% and 57% or by having the homeowner endorse the entire check from the closing over to Seeley and/or S&D.

The Indictment alleges that in late 2008, Seeley obtained an additional $328,000 through false representation to investors. Seeley offered one investor an opportunity to purchase a real estate "franchise" in exchange for $75,000. However, Seeley used this money to avoid the foreclosure of her personal residence. Seeley also told four other investors that in order to participate in her "Loan Expansion Program," they would have to pre-pay $50,000 in order to earn a high rate of return. As a result, Seeley obtained $253,000 from the five individuals. However, none of these investors ever received any return on their investment, as was promised by Seeley.

      Trial has been scheduled for May 2, 2011.

      The case was investigated by the Harrisburg Office of the FBI and is being prosecuted by by Assistant United States Attorney Kim Douglas Daniel.
****
An Indictment or Information is not evidence of guilt but simply a description of the charge made by the Grand Jury and/or United States Attorney against a defendant. A charged Defendant is presumed innocent until a jury returns a unanimous finding that the United States has proven the defendant's guilt beyond a reasonable doubt or until the defendant has pled guilty to the charges.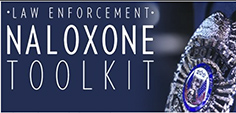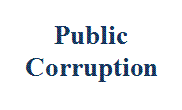 Our commitment to combating public corruption in the Middle District of Pennsylvania and to keeping the public informed about pending cases.