Palmyra Woman Charged with Defrauding the Department of Veterans Affairs of Her Parent's Disability Compensation Funds
October 31, 2011
The United States Attorney's Office for the Middle District of Pennsylvania today announced that a federal grand jury sitting in Harrisburg, Pennsylvania returned a two-count indictment on October 26, 2011, against Luanne Sellard, age 44, of Palmyra. Sellard was charged with defrauding the Department of Veterans Affairs by embezzling and stealing her father's disability compensation after agreeing to act as agent for the VA in paying for her father's needs.
According to United States Attorney Peter J. Smith, the indictment charges that Luanne Sellard's father, a veteran with a service-connected disability, was receiving monthly compensation payments from the Department of Veterans Affairs ("VA"). In July of 2007, Luanne Sellard entered into a formal agreement with the VA whereby she became the fiduciary for her father for the purpose of handling his disability payments and applying the money to meet her father's needs. The defendant's fiduciary duties included taking custody of and making proper disposition of the monthly VA compensation payments paid to her father
Between July 2007 and February 2009, the indictment alleges that Luanne Sellard withdrew approximately $10,823 from her father's fiduciary account by transferring some funds into her personal account, making withdrawals from ATM machines, conducting debit card transactions and making cash withdrawals. By doing so, she embezzled, converted and applied those federal funds to purposes other than for the benefit of her father.
On April 8, 2009, Luanne Sellard was removed by the VA as fiduciary for her father. She was directed to return the federal funds that she had been holding for her father. The indictment alleges that Luanne Sellard failed to return approximately $61,430 or to provide any accounting for her handling and disposition of the federal funds.
If convicted, Sellard faces a maximum 10 years of imprisonment and a fine of up to $250,000 on both Count One, concealing or retaining federal funds and Count Two, embezzlement of public money while acting as an agent of the United States.
The case was investigated by the Office of the Inspector General for the Department of Veterans Affairs. Assistant U.S. Attorney Gordon Zubrod coordinated the investigation and has been assigned to prosecute the case.
****
An Indictment or Information is not evidence of guilt but simply a description of the charge made by the Grand Jury and/or United States Attorney against a defendant. A charged Defendant is presumed innocent until a jury returns a unanimous finding that the United States has proven the defendant's guilt beyond a reasonable doubt or until the defendant has pled guilty to the charges.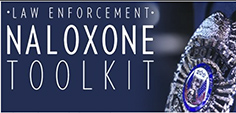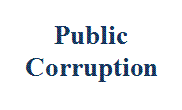 Our commitment to combating public corruption in the Middle District of Pennsylvania and to keeping the public informed about pending cases.