January 26, 2011
LUZERNE COUNTY BANK TELLER CHARGED WITH CONSPIRING TO COMMIT THEFT
The United States Attorney's Office for the Middle District of Pennsylvania announced today the filing of an Information charging Jennifer Sgroi, age 30, of Wyoming, with conspiring to commit theft from the Kingston, Luzerne County, Branch Office of First Keystone National Bank.
According to United States Attorney Peter J. Smith, the Information alleges that between 2009 and 2010, Sgroi and another person, who were employed as bank tellers, together embezzled more than $7,000 in currency from their teller cash drawers, and, in anticipation of bank audits, removed money from each other's cash drawers in order to hide the cash discrepancies.
If convicted, Sgroi faces a maximum penalty of five years in prison, followed by a three-year term of supervised release and a $250,000 fine.
The investigation was conducted by the Federal Bureau of Investigation. Prosecution has been assigned to Assistant United States Attorney Robert J. O'Hara.
****
An Indictment or Information is not evidence of guilt but simply a description of the charge made by the Grand Jury and/or United States Attorney against a defendant. A charged defendant is presumed innocent until a jury returns a unanimous finding that the United States has proven the defendant's guilt beyond a reasonable doubt or until the defendant has pled guilty to the charges.
Peter J. Smith
U.S. Attorney
(717) 221-4482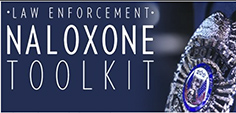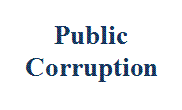 Our commitment to combating public corruption in the Middle District of Pennsylvania and to keeping the public informed about pending cases.