Two Luzerne County Men Charged with Theft from
Monroe County Firearms Dealer
June 21, 2011
The United States Attorney's Office for the Middle District of Pennsylvania announced that two Luzerne County men were indicted today by a federal grand jury on charges related to theft from a Monroe County firearms dealer.
According to United States Attorney Peter J. Smith, Jerome Sharr, age 21, of Wilkes-Barre, and David Toney, age 20, of Hanover Township, were charged with the theft of twelve firearms from a federally licensed firearms dealer, as well as possession of stolen firearms. Sharr was charged with the additional offense of illegally possessing firearms.
The investigation began on December 29, 2010, when a break-in occurred at American Sport Shooting located on Route 209 in Brodheadsville, Monroe County. Twelve handguns were determined to be missing from the store. Subsequent searches by the Pennsylvania State Police resulted in the recovery of several of the handguns, including one located at the residence of David Toney in Hanover Township.
If convicted, the defendants face a maximum penalty of ten years in prison, followed by a three year term of supervised release and a $250,000 fine.
The investigation was conducted by the Bureau of Alcohol, Tobacco, Firearms and Explosives and the Pennsylvania State Police. Prosecution has been assigned to Assistant United States Attorney Robert J. O'Hara.
****
An Indictment or Information is not evidence of guilt but simply a description of the charge made by the Grand Jury and/or United States Attorney against a defendant. A charged defendant is presumed innocent until a jury returns a unanimous finding that the United States has proven the defendant's guilt beyond a reasonable doubt or until the defendant has pled guilty to the charges.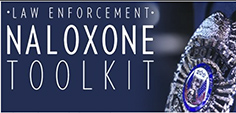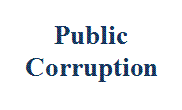 Our commitment to combating public corruption in the Middle District of Pennsylvania and to keeping the public informed about pending cases.