Five individuals indicted for operating a multi-state prostitution network
May 17, 2011
The United States Attorney's Office for the Middle District of Pennsylvania and the United States Immigration and Customs Enforcement (ICE), Homeland Security Investigations (HSI) in Philadelphia, announced today that a Grand Jury sitting in Scranton has returned an Indictment charging five individuals with operating a multi-state prostitution network in Pennsylvania, New York, New Jersey, and Maryland.

According to United States Attorney Peter J. Smith, the Indictment alleges that the five defendants conspired to induce women, some of whom were undocumented aliens, to travel in interstate and foreign commerce for the purpose of prostitution, controlled their travel, and laundered the proceeds of the business.

Charged in the Indictment are the following:

Lih Kang Shen a/k/a "Michael Shen," age 46, of Stroudsburg, Pennsylvania;
John Vincent Ferraro, age 45, of Bartonsville, Pennsylvania;
Young Ja Youn a/k/a "Micky," age 45, of Stroudsburg, Pennsylvania;
Yu Cheng Lee a/k/a "Ricky, age 35, of Tannersville, Pennsylvania; and
Cin Hsia Chen a/k/a "Judy," age 56, of Briarwood, New York.

If convicted, each faces a possible maximum sentence of up to 70 years in prison, fines of up to $1.75 million, and a term of supervised release of up to 18 years at the conclusion of any term of imprisonment.

U.S. Attorney Smith stated that federal, state, and local agents conducted a coordinated search and seizure operation on May 10, 2011, at massage parlor and spa locations in Pennsylvania, Maryland, and New Jersey.

The Indictment alleges that the following massage parlors and spas were used for prostitution:

Spa 611, Tannersville, Pennsylvania;
Accu Massage, Bartonsville, Pennsylvania;
Ichiban, Plains, Pennsylvania;
Oriental Body Works, Moosic, Pennsylvania; and
Elite Spa, Overlea, Maryland.

Several motel rooms in Pennsylvania and New Jersey were also allegedly used by the conspirators as brothels.

The Indictment also seeks forfeiture of real estate located at 106 Fox Chase Road, Stroudsburg, Pennsylvania; cash, bank accounts, and contents of safe-deposit boxes; a 2011 BMW automobile; two high-definition 3D televisions; a Rolex watch; and the proceeds of a legal settlement dealing with a Porsche automobile. Total value of the property is approximately $700,000.

Shen, the alleged leader of the criminal enterprise, and the other four individuals charged, were arrested on criminal complaints during the past week. On May 11, 2011, a U.S. Magistrate Judge in the Southern District of New York, ordered Shen to be detained and removed to Pennsylvania pending trial. Ferraro and Youn were detained by U.S. Magistrate Judge Thomas Blewitt on May 10, 2011.

According to U.S. Immigration and Customs Enforcement (ICE), Homeland Security Investigations (HSI), 12 aliens allegedly involved in the prostitution business are being administratively detained by ICE pending further investigation.

"Once again, our message is clear: if you're involved in criminal schemes to coerce people to engage in sex for your profit, you do so at great risk that ICE will investigate and bring you to justice," said ICE Director John Morton. "ICE will continue to aggressively investigate, arrest and bring to justice criminals engaged in these schemes."

U.S. Attorney Smith noted that the U.S. Immigration and Customs Enforcement (ICE), Homeland Security Investigations (HSI) in Philadelphia, together with the Pennsylvania State Police conducted this on-going investigation with the assistance of U.S. Attorney's Offices and law enforcement agencies in Philadelphia, New York City, Baltimore, and Newark.

The case is being prosecuted by Assistant U.S. Attorney Christian A. Fisanick, Chief of the Criminal Division, and Assistant U.S. Attorney Amy C. Phillips.
****
An Indictment or Information is n
ot evidence of guilt but simply a description of the charge made by the Grand Jury and/or United States Attorney against a defendant. A charged Defendant is presumed innocent until a jury returns a unanimous finding that the United States has proven the defendant's guilt beyond a reasonable doubt or until the defendant has pled guilty to the charges.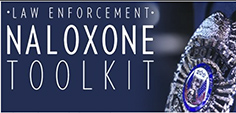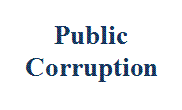 Our commitment to combating public corruption in the Middle District of Pennsylvania and to keeping the public informed about pending cases.