Repeat Sex Offender Sentenced to 30 Years in Federal Prison
November 17, 2011
Peter J. Smith, United States Attorney for the Middle District of Pennsylvania, today announced the sentencing of David V. Sheridan, 53, formerly of York, Pennsylvania. Sheridan was sentenced to 30 years in prison, followed by a term of supervised release of 10 years for the distribution of child pornography.
The sentence was imposed by United States District Judge Christopher C. Conner in Harrisburg.
In April 2010, Sheridan pleaded guilty to the charge. The prosecution stemmed from an investigation conducted by the Harrisburg office of the Federal Bureau of Investigation that revealed that Sheridan engaged in an extensive sexually explicit internet dialog with individuals he thought were 16-year-old girls. In those internet chats, Sheridan also, distributed more than 100 images of child pornography, and made plans to meet those individuals to engage in sexual acts.
In reality, Sheridan was unknowingly having those internet conversations with a federal agent acting in an undercover capacity.
According to U.S. Attorney Smith, the investigation revealed that Sheridan had a criminal history related to sexual crimes involving minor victims which led to the execution of a search warrant at Sheridan's residence in York. Agents found his computer contained more than 1,000 images of child pornography. Examination of the images revealed photographs of him engaged in sexual acts with another adult in the presence of an infant child.
Sheridan's prior criminal history subjected him to a 15-year mandatory minimum sentence in this case. Due to the potential for harm to minors, the Government requested a sentence between 30 and 40 years, the maximum allowed by law.
The case was prosecuted by Assistant United States Attorney James T. Clancy.
****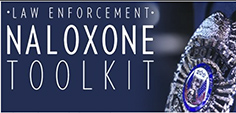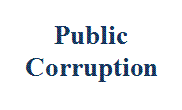 Our commitment to combating public corruption in the Middle District of Pennsylvania and to keeping the public informed about pending cases.