Three Reading Men Indicted for Schuylkill County Bank Robbery
October 11, 2011
The United States Attorney's Office for the Middle District of Pennsylvania announced today that three men have been indicted by a federal grand jury for an armed bank robbery committed in Schuylkill County.
According to United States Attorney Peter J. Smith, Quamaine Irvin Smith-Tisdale, age 22, Justin Allen Smith, age 20, and Orlando Luis Velez, Jr., age 23, all of Reading, Pennsylvania, are accused of committing an armed bank robbery at the Union Bank and Trust located in West Brunswick Township, Schuylkill County, on April 18, 2011.
United States Attorney Smith noted that in addition to the bank robbery charge, the indictment charges all three men with conspiracy and also charges Velez, Jr., with being a convicted felon in possession of a firearm.
If convicted, each defendant faces a maximum penalty of twenty-five years in prison, followed by a five year term of supervised release and a $250,000 fine.
The investigation was conducted by the Federal Bureau of Investigation and the Pennsylvania State Police. Prosecution has been assigned to Assistant United States Attorney Robert J. O'Hara.
****
An Indictment or Information is not evidence of guilt but simply a description of the charge made by the Grand Jury and/or United States Attorney against a defendant. A charged defendant is presumed innocent until a jury returns a unanimous finding that the United States has proven the defendant's guilt beyond a reasonable doubt or until the defendant has pled guilty to the charges.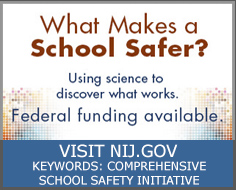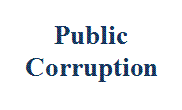 Our commitment to combating public corruption in the Middle District of Pennsylvania and to keeping the public informed about pending cases.