Cocaine, crack cocaine, and marijuana trafficker sentenced to 120 months in prison
June 6, 2011
The United States Attorney's Office for the Middle District of Pennsylvania announced today that United States District Court Senior Judge Edwin M. Kosik sentenced Caleb Sotomayor-Teijeiro, age 35, formerly of Newark, New Jersey, to120 months in prison for his involvement in a cocaine, crack cocaine and marijuana trafficking conspiracy which operated in Pennsylvania, New York, Virginia and Florida in 2008.
United States Attorney Peter J. Smith stated that Sotomayor-Teijeiro was found guilty of conspiracy to distribute cocaine, crack cocaine, and marijuana, and aiding and abetting the distribution of crack cocaine, after a two-day jury trial conducted before Senior Judge Kosik in January of 2009.
The charges against Sotomayor-Teijeiro resulted from an investigation conducted by the Drug Enforcement Administration and the Pennsylvania State Police. The investigation revealed that Sotomayor-Teijeiro was part of a drug-trafficking conspiracy which transported cocaine, crack cocaine and marijuana from suppliers in Florida to distributors in New York, traveling through Pennsylvania. The investigation began on September 6, 2008, when the Pennsylvania State Police stopped a member of the drug ring for a traffic violation on Interstate Route 80 in Monroe County. The Pennsylvania State Police subsequently located a large amount of crack cocaine in the vehicle.

United States Attorney Smith noted that parole has been abolished and that Sotomayor-Teijeiro will be required to serve at least 85% of his 120 - month sentence, assuming he receives time off for good behavior while incarcerated. In addition, to his sentence of imprisonment, Senior Judge Kosik further ordered that the defendant be supervised by a probation officer for five years after serving his jail sentence.
Smith noted that the case was prosecuted by Assistant U.S. Attorney Robert J. O'Hara.
****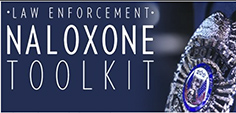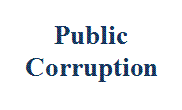 Our commitment to combating public corruption in the Middle District of Pennsylvania and to keeping the public informed about pending cases.