Former Middle Smithfield Township Supervisor Charged with
False Statements Regarding Health Care Matters
November 16, 2011
The United States Attorney's Office for the Middle District of Pennsylvania announced that a former Supervisor in Middle Smithfield Township, Monroe County, was indicted yesterday by a federal grand jury in Scranton for making false statements in connection with health care benefits.
According to United States Attorney Peter J. Smith, Robert Spano, age 62, was charged with two counts of violating a federal statute prohibiting the making of false statements in connection with a health care matter.
The indictment alleges that Spano, while he was a Superviser as well as an employee of Middle Smithfield Township, participated in the township's group health benefits plan administered by Blue Cross of Northeastern PA and in the township's dental care benefits plan administered plan by United Concordia.
Spano allegedly completed health insurance and dental insurance enrollment forms in November of 2007, in which he listed his girlfriend, referred to in the indictment as "C.B., " as his spouse, and as having the last name "Spano," when, in fact, her last name was not " Spano" and she was not his spouse. The indictment alleges that Robert Spano was still legally married to another person, and filed for divorce from his wife in January of 2011.
Allegedly, as a result of Spano's misrepresentations, Middle Smithfield Township, Blue Cross of Northeastern Pennsylvania, and United Concordia incurred expenses totaling approximately $24,488 for medical and dental services provided to C.B. and for higher health insurance premiums between 2007 and 2010.
If convicted, the defendant faces a maximum penalty of five years in prison, followed by a three year term of supervised release and a $250,000 fine.
The investigation was conducted by the Federal Bureau of Investigation and the Northeastern Pennsylvania Insurance Fraud Task Force. The case is being prosecuted by Robert O'Hara.

****
An Indictment or Information is not evidence of guilt but simply a description of the charge made by the Grand Jury and/or United States Attorney against a defendant. A charged defendant is presumed innocent until a jury returns a unanimous finding that the United States has proven the defendant's guilt beyond a reasonable doubt or until the defendant has pled guilty to the charges.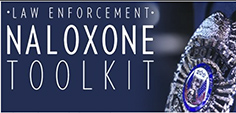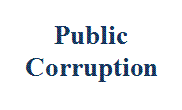 Our commitment to combating public corruption in the Middle District of Pennsylvania and to keeping the public informed about pending cases.