INDICTMENT CHARGING 20 PEOPLE ON FEDERAL COCAINE DISTRIBUTION CHARGES UNSEALED
June 10, 2011
The United States Attorney's Office for the Middle District of Pennsylvania announced that an indictment charging 19 Carlisle residents and an individual from Washington, DC with being involved in a conspiracy to distribute at least 500 grams of cocaine has been unsealed.
United States Attorney Peter J. Smith announced that the following individuals have been indicted on charges of unlawfully distributing at least 500 grams of cocaine, criminal conspiracy to distribute at least 500 grams of cocaine and with using the telephone and cell phones to commit those crimes:
Gary Stackfield, 58; Justin Thompson, 32; Aunye Stackfield, 25; Demarao Gumby, 31; Walter James Fickes, 28; John Mowery, 51; Roy Singer, 57; Robert Wesley Green, 45; Bernadette Green, 43; Arnold Ashwell, 39; Korey Wooten, 34; Heather Middleton, 24; John Zaengle, 53; Nick Vrataric, 50; Charles Green, 54; Joseph Mowery, 56; Daniel Hocker, 53; Starlene Middleton, 31; and Michael Konetsco, 55. All are from the Carlisle area. Kevin Pearson, 44, indicted on the same charges, is from the metropolitan Washington, D.C. area.
On Wednesday night, law enforcement arrested 17 of the individuals charged. All were arraigned yesterday before United States District Court Magistrate Judge Martin C. Carlson. Gary Stackfield, Ashwell and Wooten have been detained without bail pending trial. The remaining defendants were released on bail with pretrial services supervision. Agents are searching for Kevin Pearson, Demarao Gumby and Daniel Hocker. Trial has been scheduled for August 1, 2011.

According to U.S. Attorney Smith, Pearson allegedly supplied Gary Stackfield with cocaine which would then be distributed to and by the other named defendants. Transactions would be routinely set up through the use of a telephone or cell phone.
All defendants, if convicted, face a mandatory minimum term of imprisonment of 5 years up to 40 years on each of the drug trafficking and conspiracy charges and combined fines totaling $10 million dollars. Each defendant, if convicted, faces up to 4 years imprisonment and a fine of up to $250,000.00 if convicted of the charge of using a communication facility to commit or further a felony drug trafficking offense.
The case was investigated by the Drug Enforcement Administration's Harrisburg Resident Office, the Federal Bureau of Investigation's Harrisburg Resident Agency, the Harrisburg Office of the Bureau of Alcohol, Tobacco, Firearms and Explosives, the Pennsylvania State Police, the Cumberland County District Attorney's office, the Cumberland County Drug Task Force and the Carlisle Police Department. Prosecution of these cases has been assigned to Assistant United States Attorney William A. Behe, who is assigned to the U.S. Attorney's Office's Organized Crime Drug Enforcement Task Force.
****
An Indictment or Information is not evidence of guilt but simply a description of the charge made by the Grand Jury and/or United States Attorney against a defendant. A charged Defendant is presumed innocent until a jury returns a unanimous finding that the United States has proven the defendant's guilt beyond a reasonable doubt or until the defendant has pled guilty to the charges.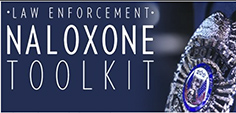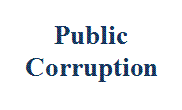 Our commitment to combating public corruption in the Middle District of Pennsylvania and to keeping the public informed about pending cases.