Leaders of Carlisle cocaine trafficking ring plead guilty in federal court
November 14, 2011
The United States Attorney's Office for the Middle District of Pennsylvania announced today that two men running a Carlisle cocaine trafficking organization pleaded guilty in federal court in Harrisburg.
According to United States Attorney Peter J. Smith, Gary Stackfield, age 58, pleaded guilty before United States District Court Judge Sylvia Rambo today to conspiracy to distribute at least 500 grams of cocaine. Kevin Pearson pleaded guilty on November 10, 2011 to the same charge.
Under the terms of the plea agreement, both defendants face a mandatory minimum of five years imprisonment and a maximum penalty of 40 years imprisonment, a fine of five million dollars and a maximum term of supervised release of up to four years. A sentencing date has not yet been scheduled.
Stackfield and Pearson along with 18 others were indicted on June 10, 2011 on charges of unlawfully distributing at least 500 grams of cocaine, criminal conspiracy to distribute at least 500 grams of cocaine and with using the telephone and cell phones to commit those crimes. The remaining defendants are awaiting trial.

The case was investigated by the Drug Enforcement Administration's Harrisburg Resident Office, the Federal Bureau of Investigation, the Harrisburg Office of the Bureau of Alcohol, Tobacco, Firearms and Explosives, the Pennsylvania State Police, the Cumberland County District Attorney's office, the Cumberland County Drug Task Force and the Carlisle Police Department. Prosecution is being handled by Assistant United States Attorney William A. Behe.
****
An Indictment or Information is not evidence of guilt but simply a description of the charge made by the Grand Jury and/or United States Attorney against a defendant. A charged Defendant is presumed innocent until a jury returns a unanimous finding that the United States has proven the defendant's guilt beyond a reasonable doubt or until the defendant has pled guilty to the charges.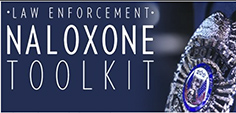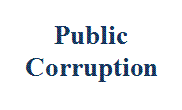 Our commitment to combating public corruption in the Middle District of Pennsylvania and to keeping the public informed about pending cases.