United States Attorney's Office Makes Statement Concerning the Incident Involving a Federal Witness
June 24, 2011
Peter J. Smith, United States Attorney for the Middle District of Pennsylvania, stated today that the reported spray painting incident involving Al Hughes, a government witness who testified in the recent trial of former Lackawanna County Commissioners Robert Cordaro and A.J. Munchak at which the defendants were found guilty on 26 counts of bribery, conspiracy and other charges, would be investigated throughly by the FBI and, if warranted by the facts, prosecuted by the U.S. Attorney's office to the fullest extent of the law.
Mr. Smith stated that, "Any person involved in or responsible for harassment or threats against witnesses, or any attempt to obstruct justice, would be held fully accountable. If necessary the full resources of the U.S. Department of Justice and its sister law enforcement agencies will be used to protect federal witnesses against the bullying, cowardly and destructive conduct that was reflected in this incident."
Anyone with information concerning the Hughes incident or any other harassment or threats against witnesses in the Cordaro Munchak trial should contact the FBI Scranton office at 570-344-2404.
****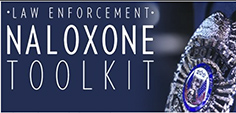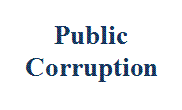 Our commitment to combating public corruption in the Middle District of Pennsylvania and to keeping the public informed about pending cases.