Statement by United States Attorney for the Middle District of Pennsylvania Peter J. Smith in regards to the Sandusky charges
November 14, 2011
During the past week, this office has been asked questions concerning the federal response in the Middle District of Pennsylvania in regard to the Sandusky case. Our general policy and practice are to not comment on the existence or non-existence of a federal investigation. At the same time we recognize that the public disclosures concerning the State Attorney General's investigation and the recent grand jury report are extremely disturbing because they involve the safety of children and, therefore, mandate thorough review of the facts and appropriate action by law enforcement at all levels, including federal agencies. Therefore, we can state the following:
We will support and assist the U.S. Department of Education which has announced that it is conducting an investigation of possible violations of the Cleary Act, the federal law that requires institutions of higher learning to report annually campus-related crimes. I can't comment about other specific areas of federal inquiry.
We are in contact with the State Attorney General's office. We have agreed to provide any assistance to that office in connection with its investigation and prosecution that may be needed and we will coordinate the work of both offices in this important matter as much as possible.
****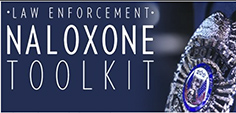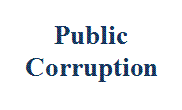 Our commitment to combating public corruption in the Middle District of Pennsylvania and to keeping the public informed about pending cases.